Charleston Market Update 2018
What will 2018 bring to the real estate market in Charleston?
Let's take a look into the crystal ball of two of the area's most esteemed economists:
Steve Slifer of NumberNomics who spent 10 years at the FED in Washington, DC then 20 years as Chief US Economist for Lehman Brothers.

Dr. Joseph Von Nesson, Research Economist for the Darla Moore School of Business at University of South Carolina.
---
We covered most of the global 'macro' factors affecting the economy in 2018 in my earlier post: 2018 Residential Market Forecast
Now let's drill down to the local economy and how it relates to the Charleston Real Estate Market...
"Slow and steady in SC"
Employment growth is tapering off to a more realistic long term rate of 2%.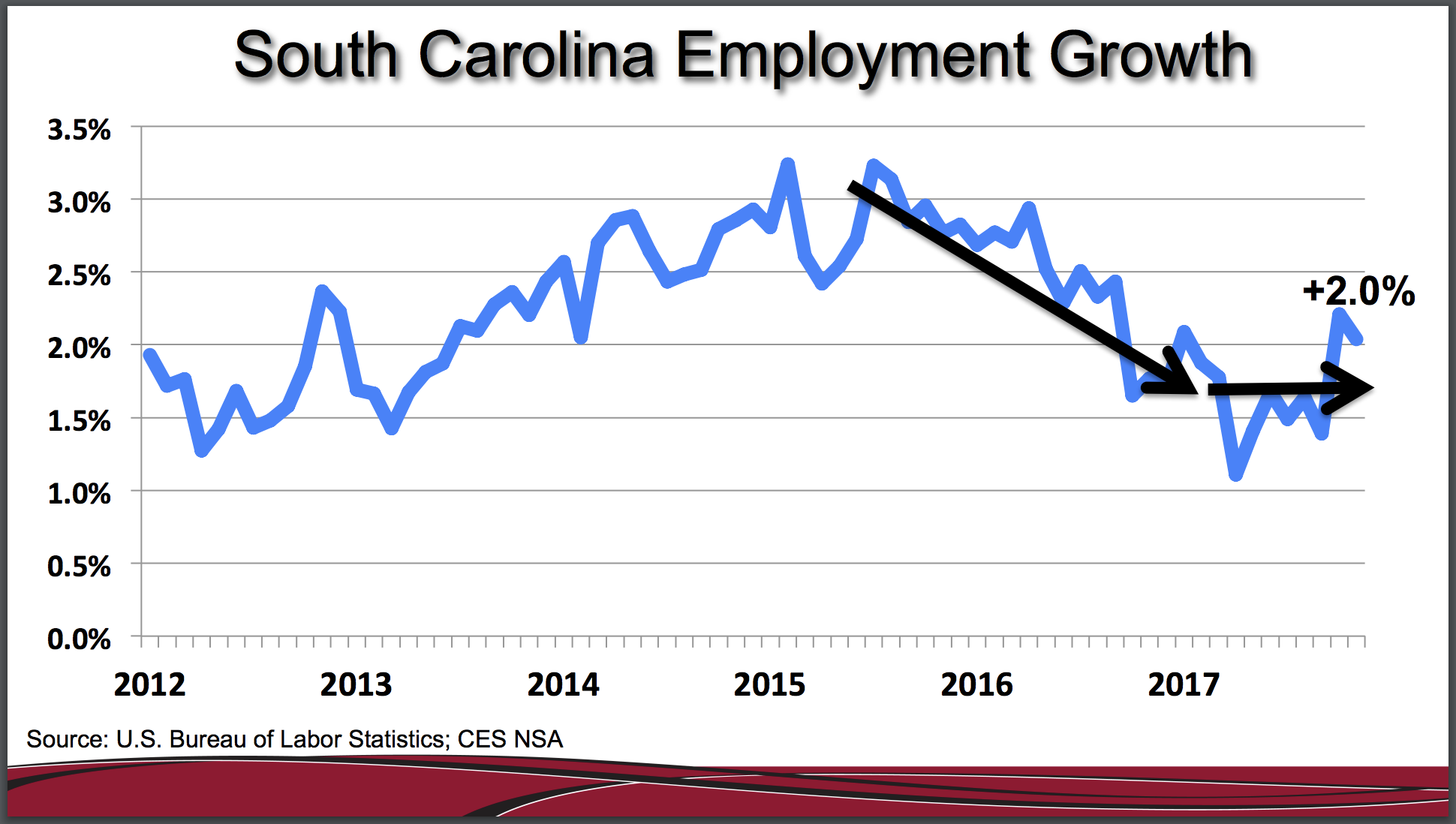 Can't sustain new Boeing- & Volvo-level announcements forever.
Primary growth sectors include: Construction, Manufacturing, Prof/Business Services, and Leisure/Hospitality

News Flash: Tourism is affected by disposable income.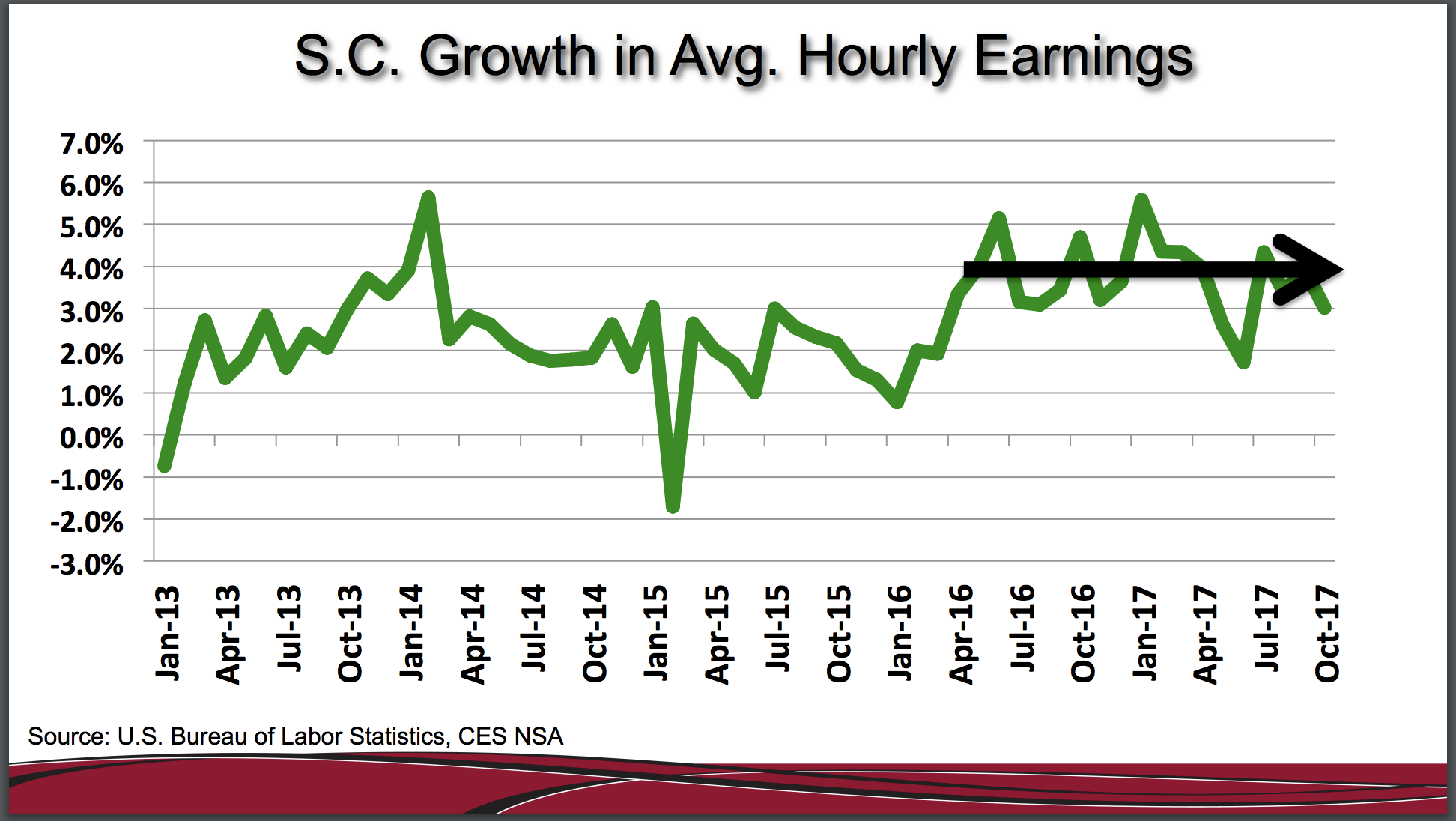 Avg hourly earnings flattened out recently
Consumer spending growth flattened

Full employment

is leading to short-term market saturation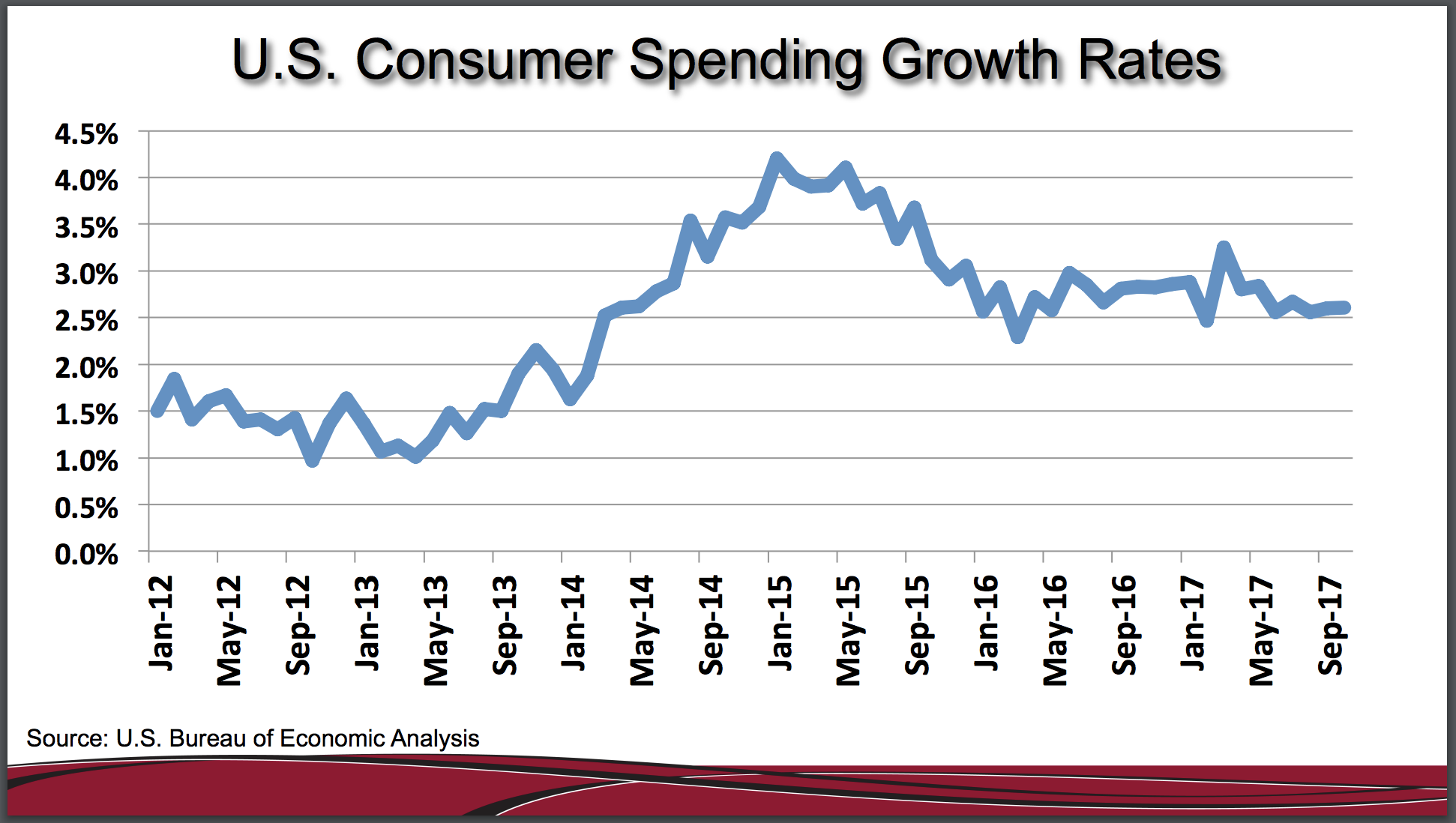 Construction employment growth down in 2017. Market is more dynamic than in years past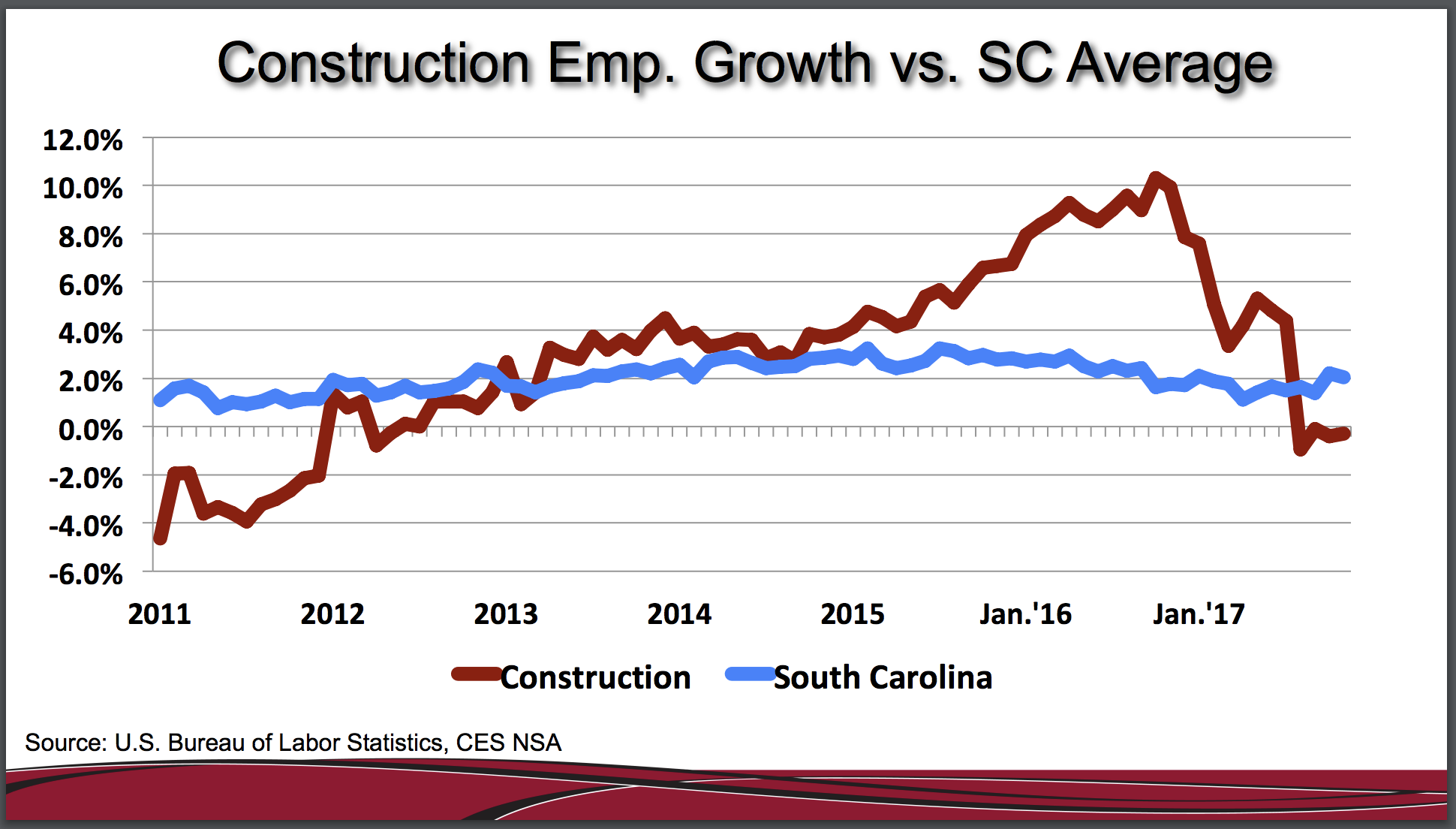 House price appreciation is stable.

Builder cost trends spiked in 2017 due to US/Canada lumber trade tariffs

Builder costs competing with employment/wage growth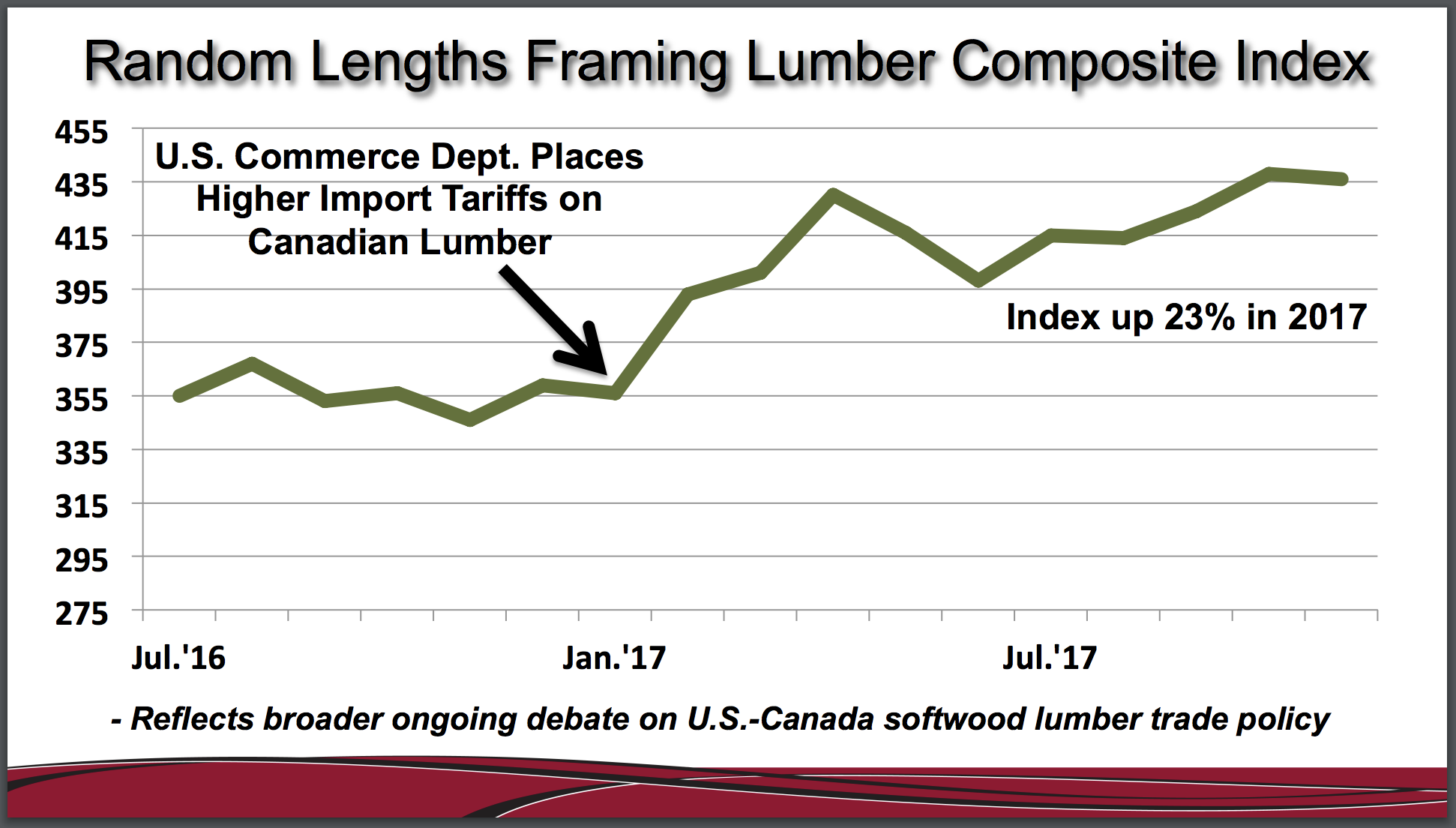 Overall, Charleston employment growth is at sustainable rate of 2%.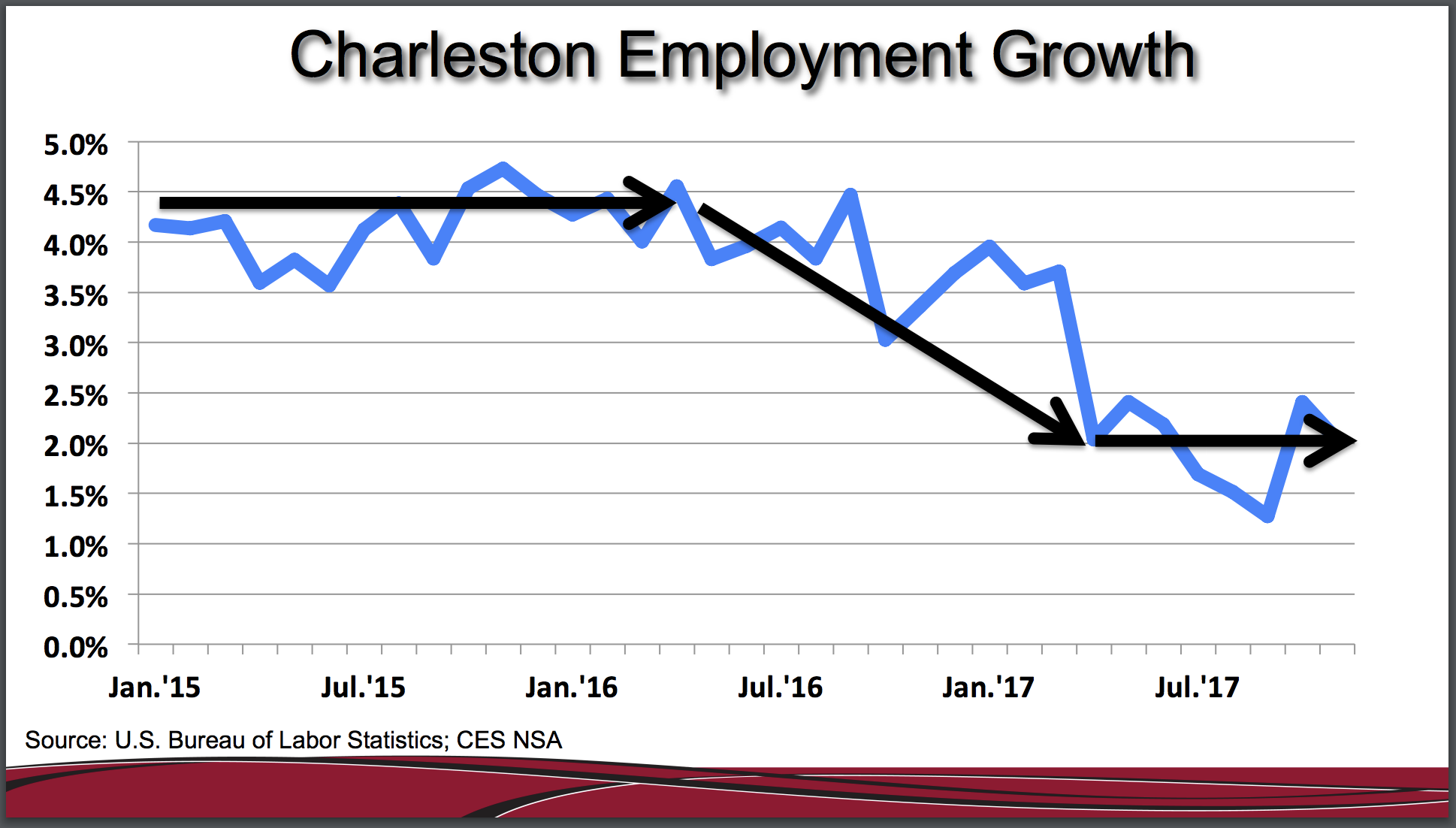 Could go up with more manufacturing announcements but it's tapered off for now after big Boeing and Volvo announcements.
Charleston leads state in avg employment growth rate.
Employment growth directly affects housing sales activity.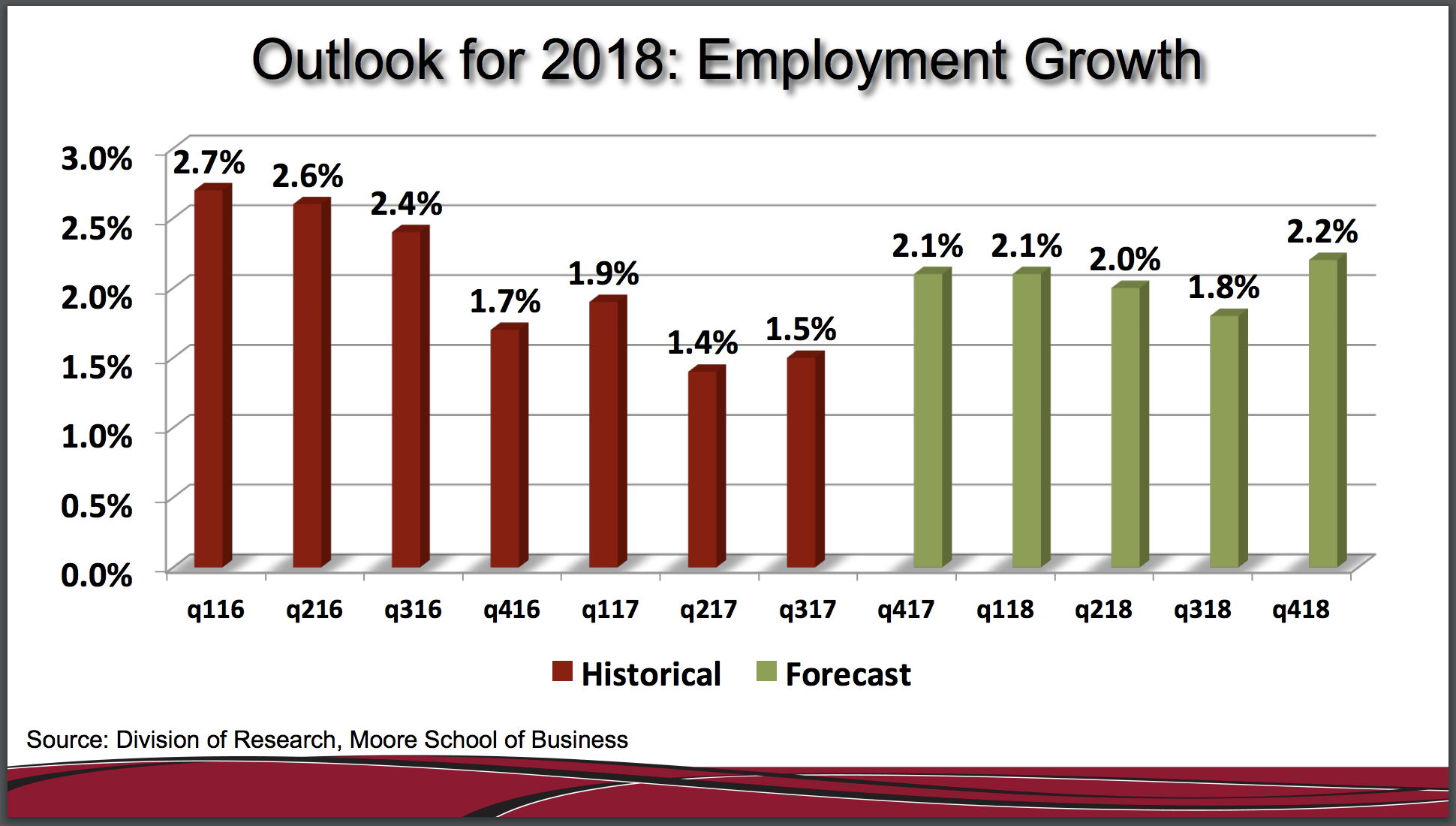 2017 home sales growth tapered off substantially from 2016.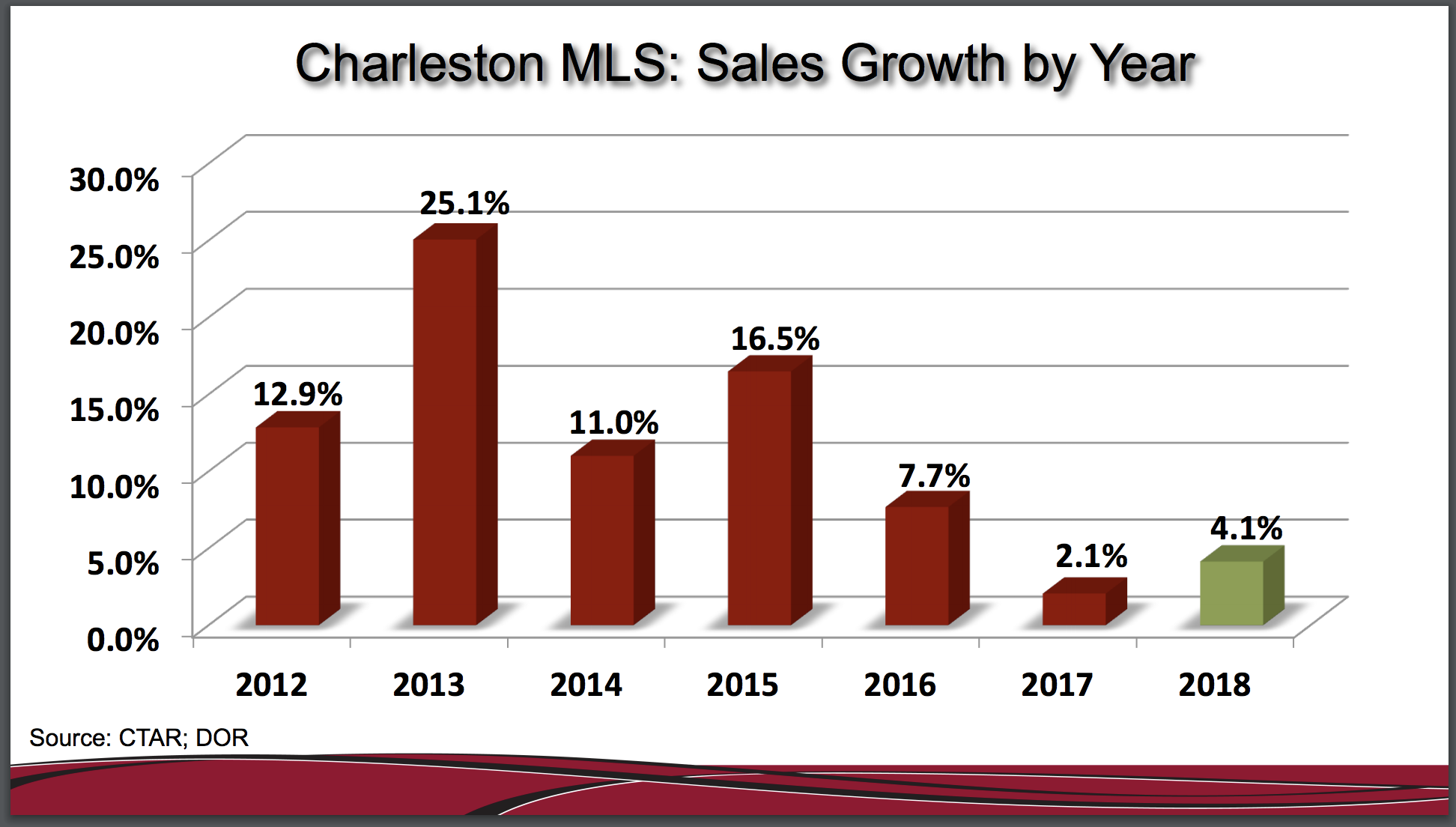 Each price quintile has shifted up year over year.

Share of $400K+ price points have increased the most (3.3%)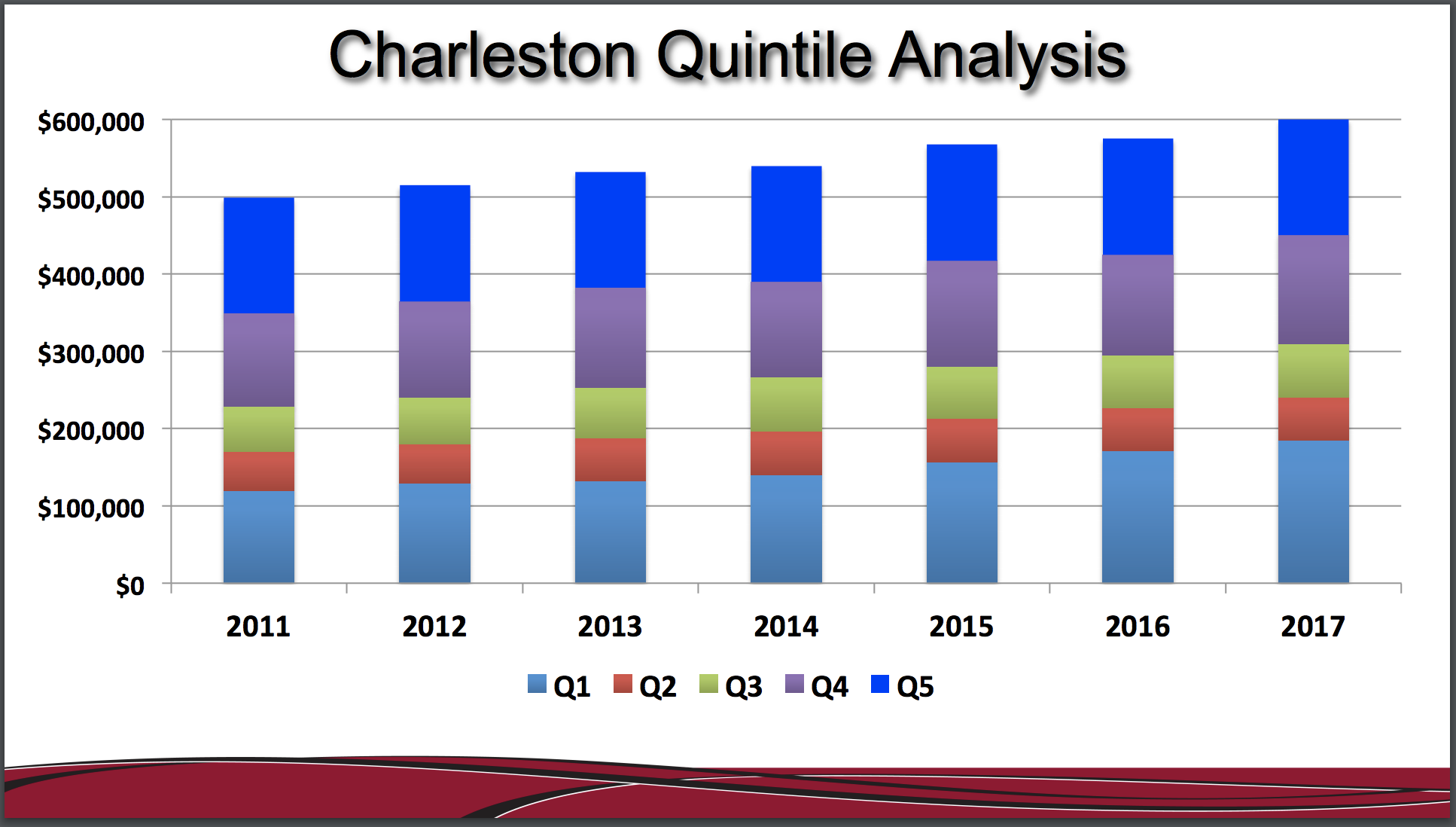 Things to watch for in 2018:
More access to financial resources lead to employment expansion (full employment already though) and/or capital investment, R&D, existing employees

Slight decline in unemployment (3.6%)
Fed policy likely to remain unchanged
Consumer sentiment and positive psychology remains high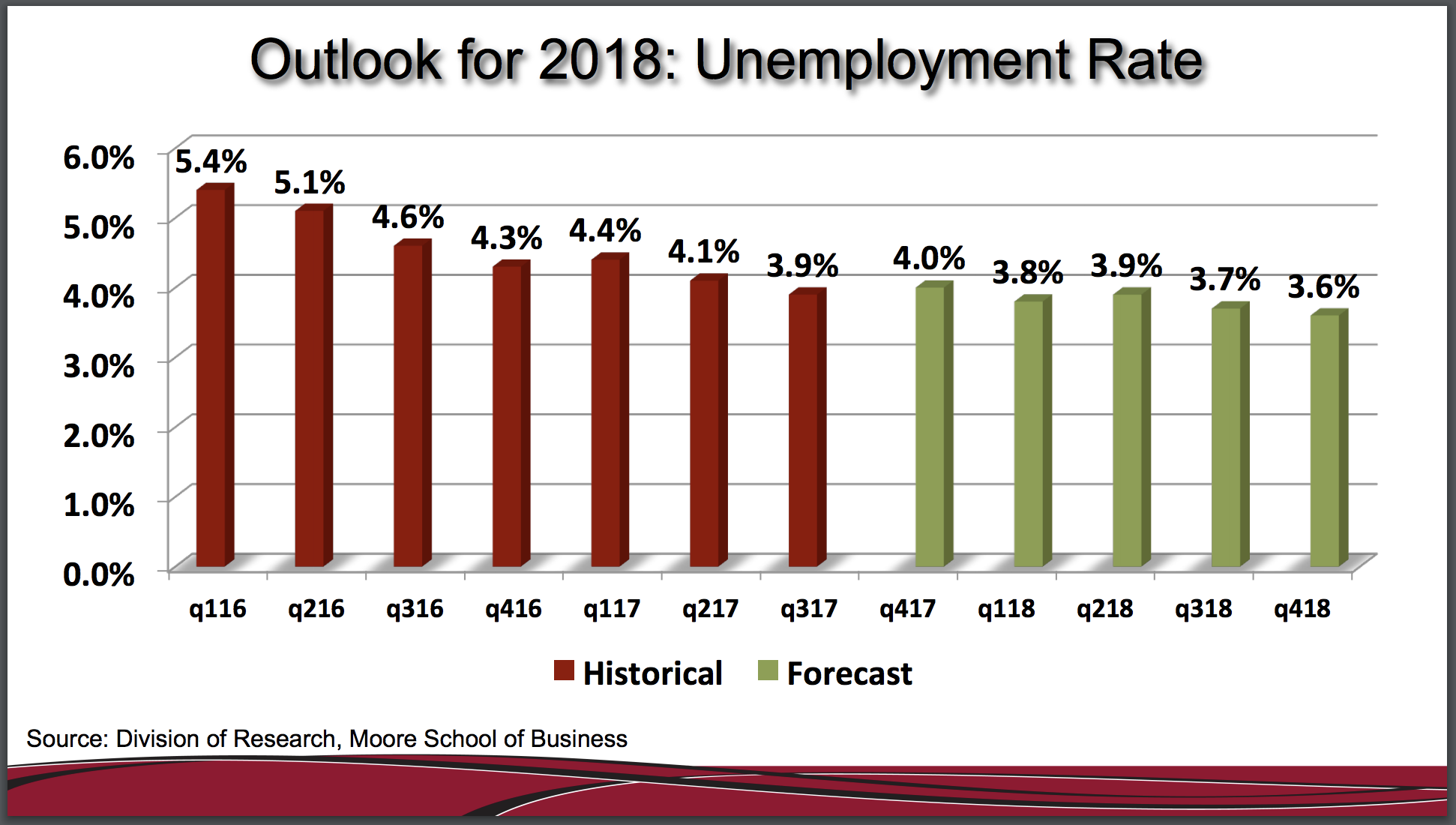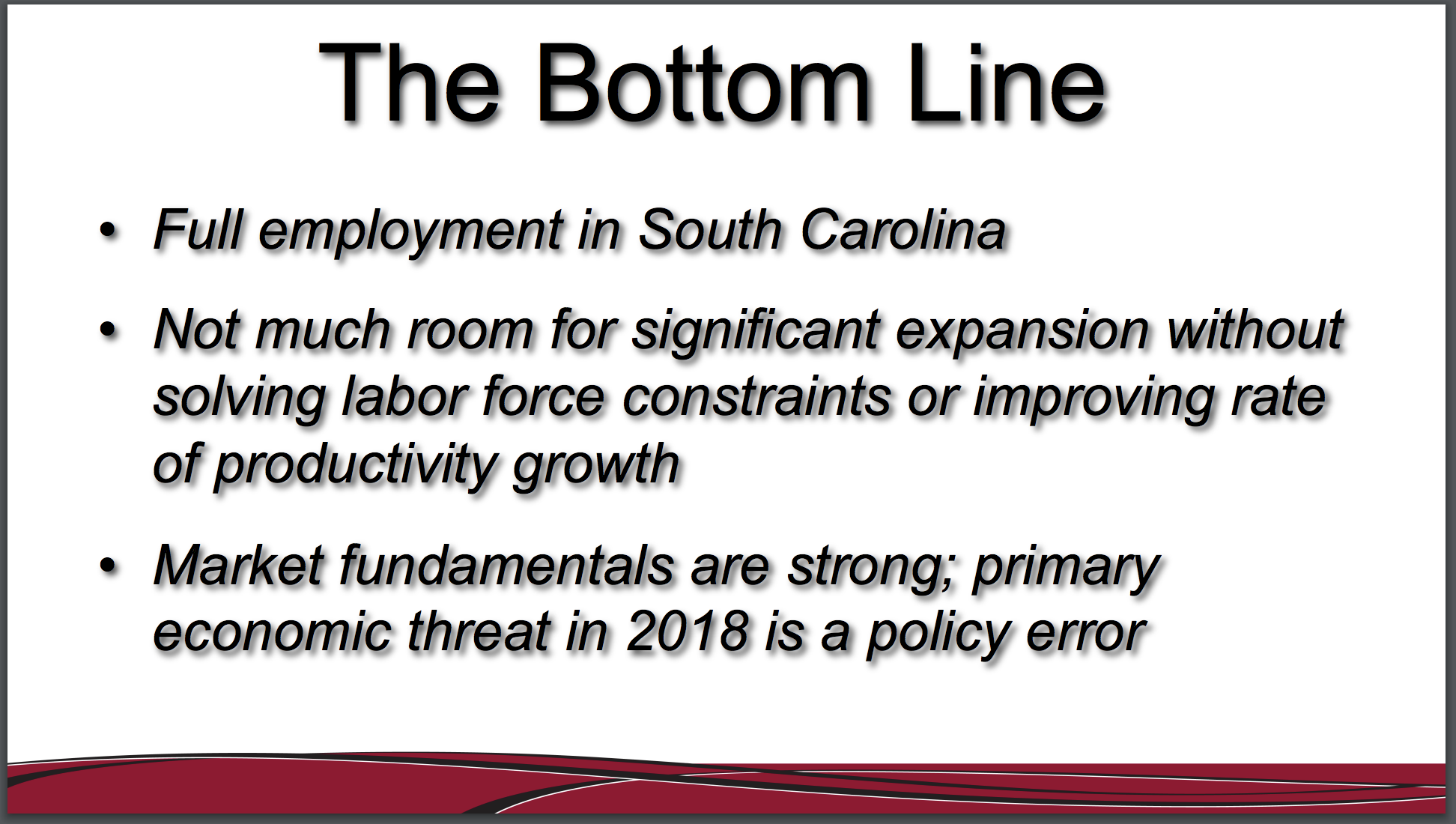 Thinking of Selling Your Home in 2018?