Residential Market Forecast 2018
What will 2018 bring to the real estate market in Charleston?
Let's take a look into the crystal ball of two the area's most esteemed economists:
Steve Slifer of NumberNomics who spent 10 years at the FED in Washington, DC then 20 years as Chief US Economist for Lehman Brothers.

Dr. Joseph Von Nesson, Research Economist for the Darla Moore School of Business at University of South Carolina.
---
First, let's look at some of the 'MACRO' factors driving the economy on the global and national scales...
Consumer confidence at it's highest since the 2000s:

Debt-to-Income Ratios, a key metric in obtaining a mortgage, is the lowest in 20/30 years:
Available housing stock, a/k/a "Inventory" remains incredibly low: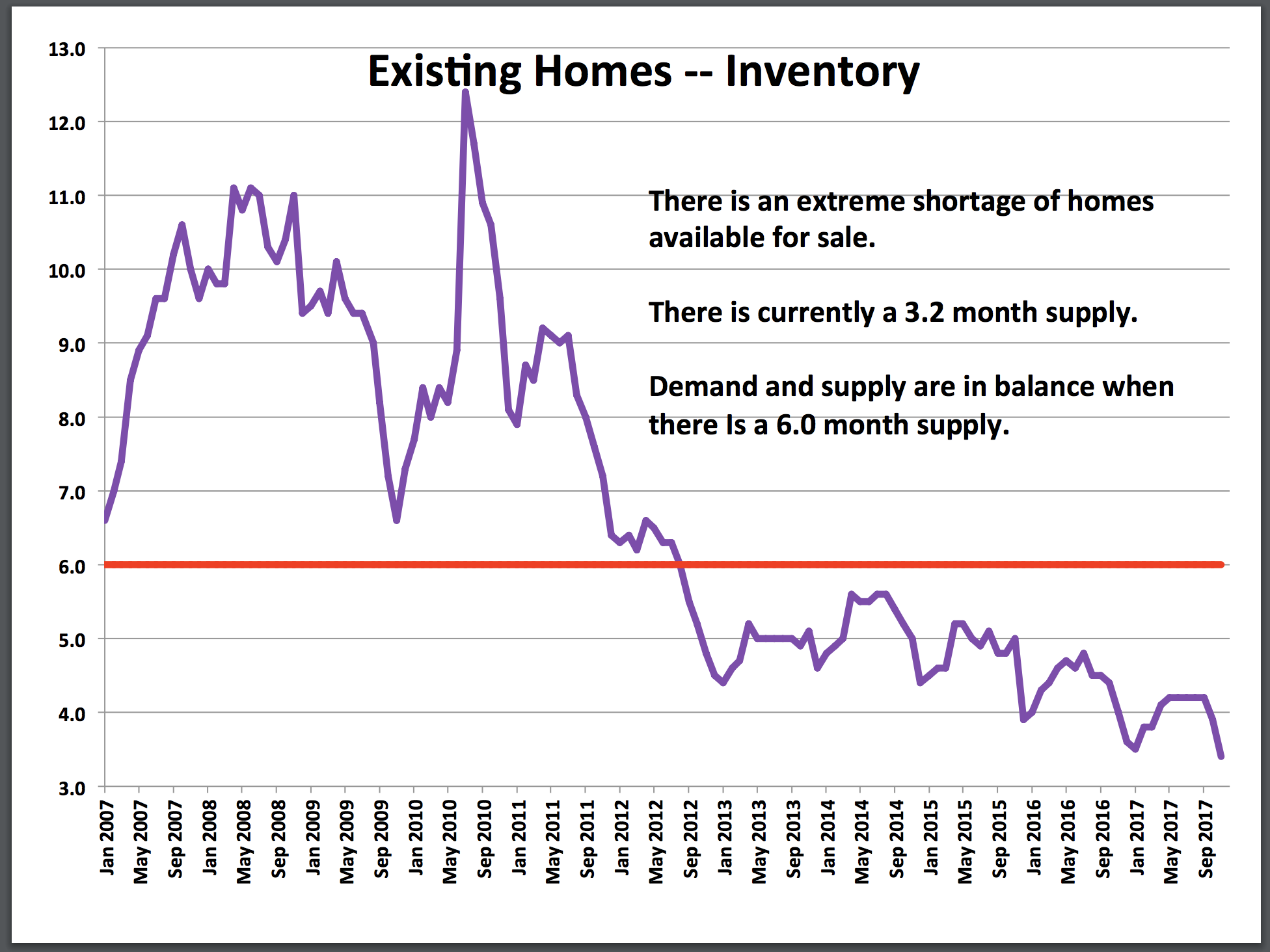 Investor Alert! There's also a national shortage of rental property: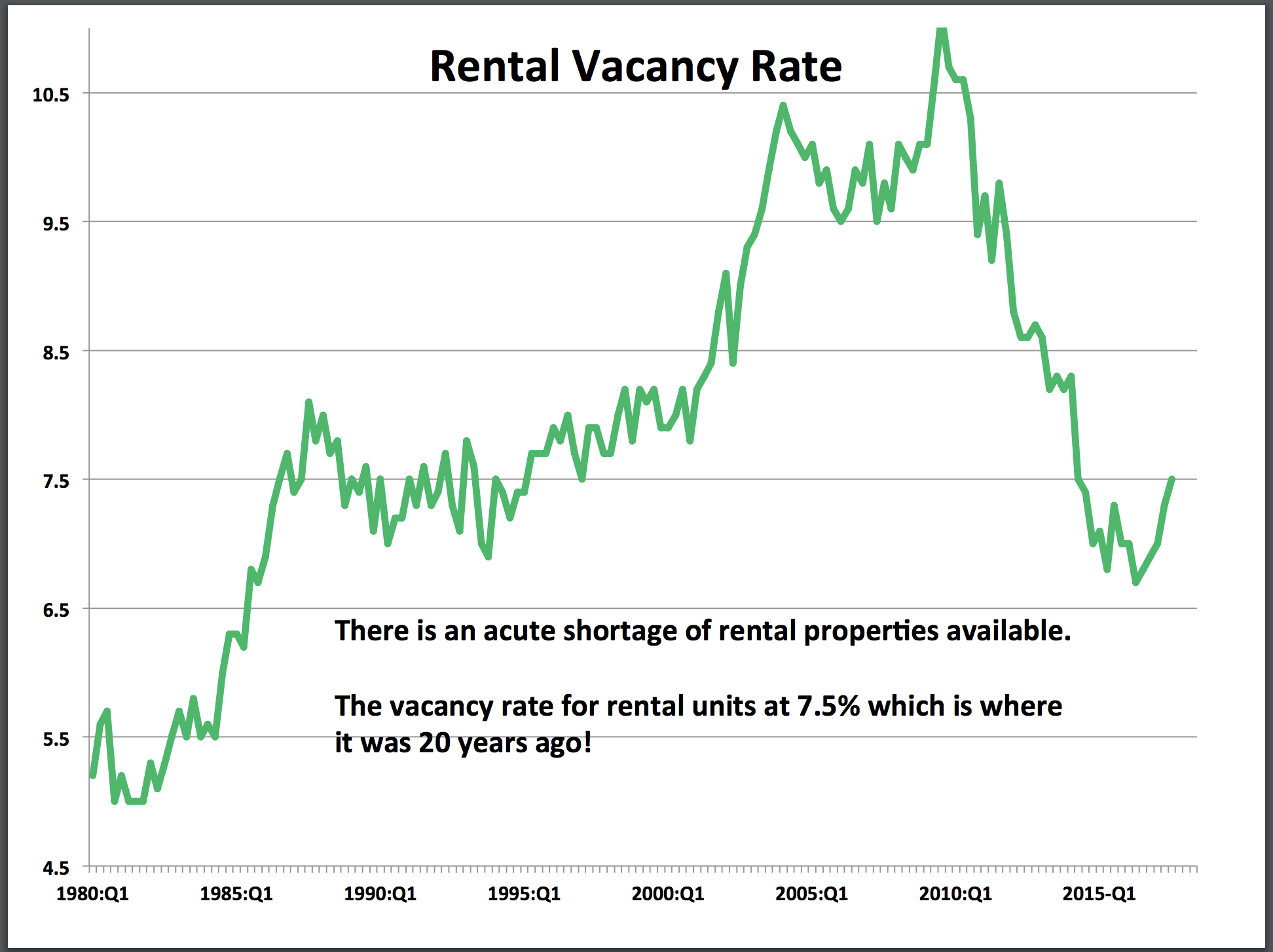 The good news... housing remains 'relatively affordable' due to wage and income growth: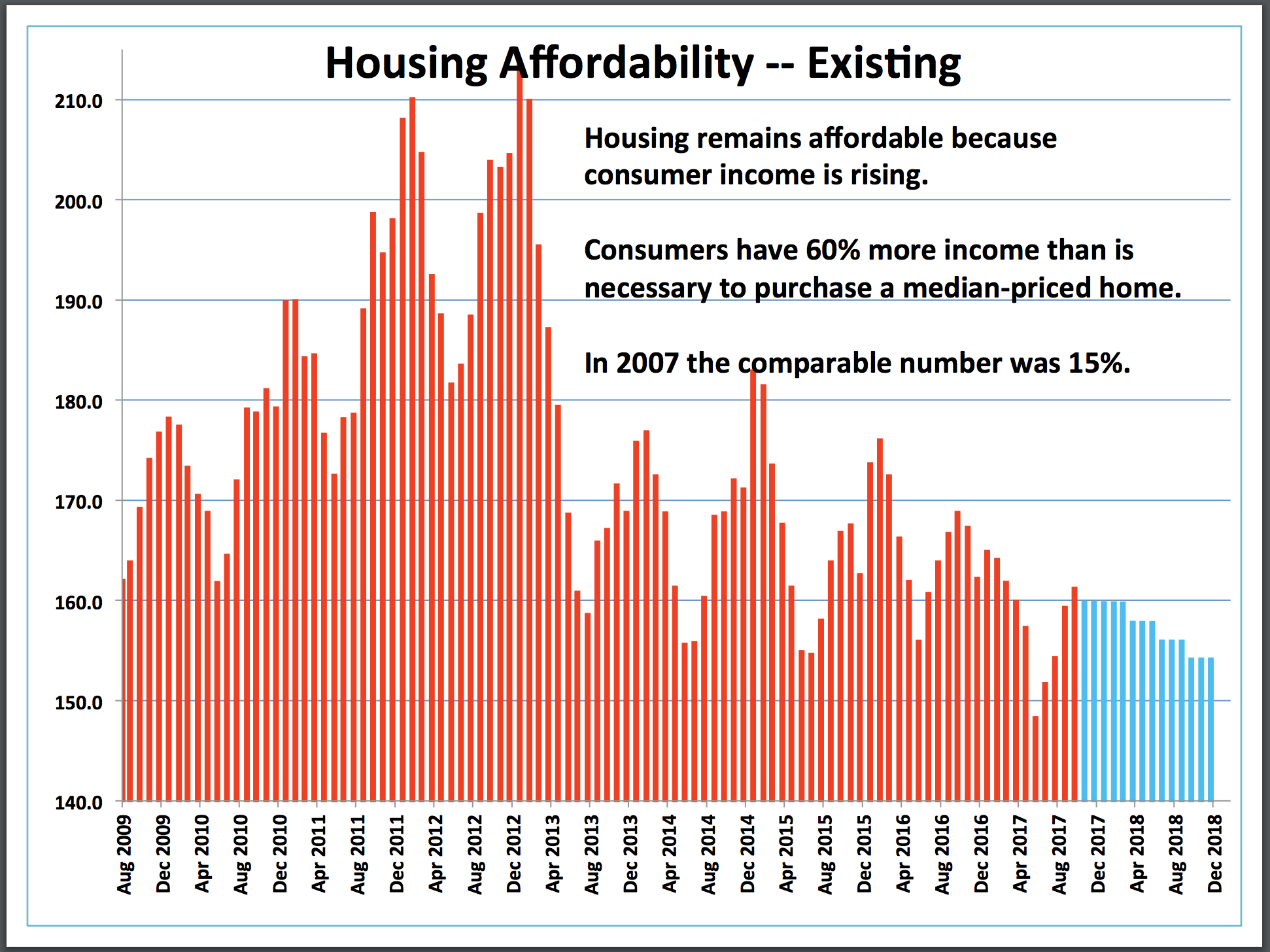 Investment spending in general is back up (6%) due in part to reductions in the corporate tax rate: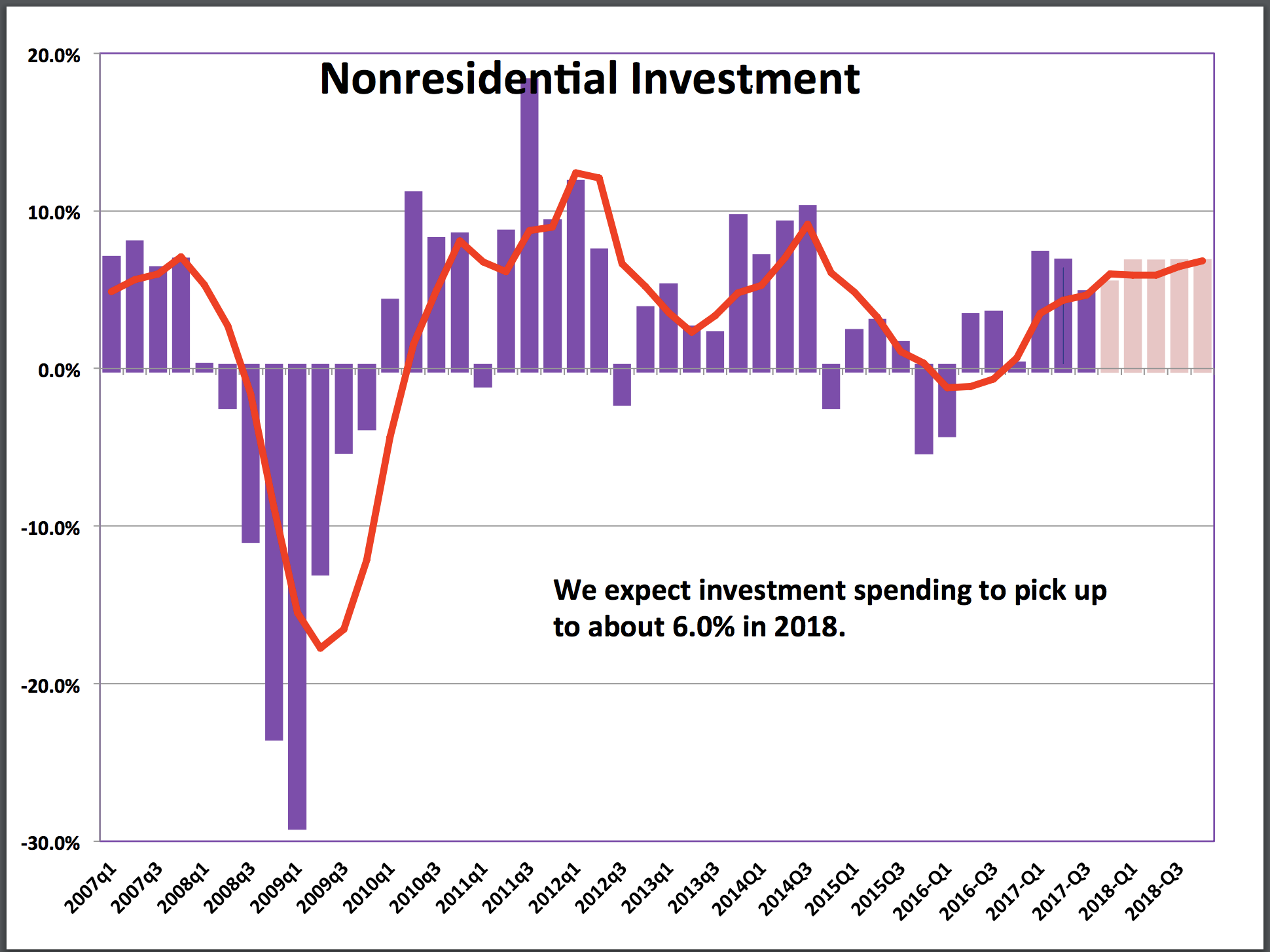 Tax cuts change behavior: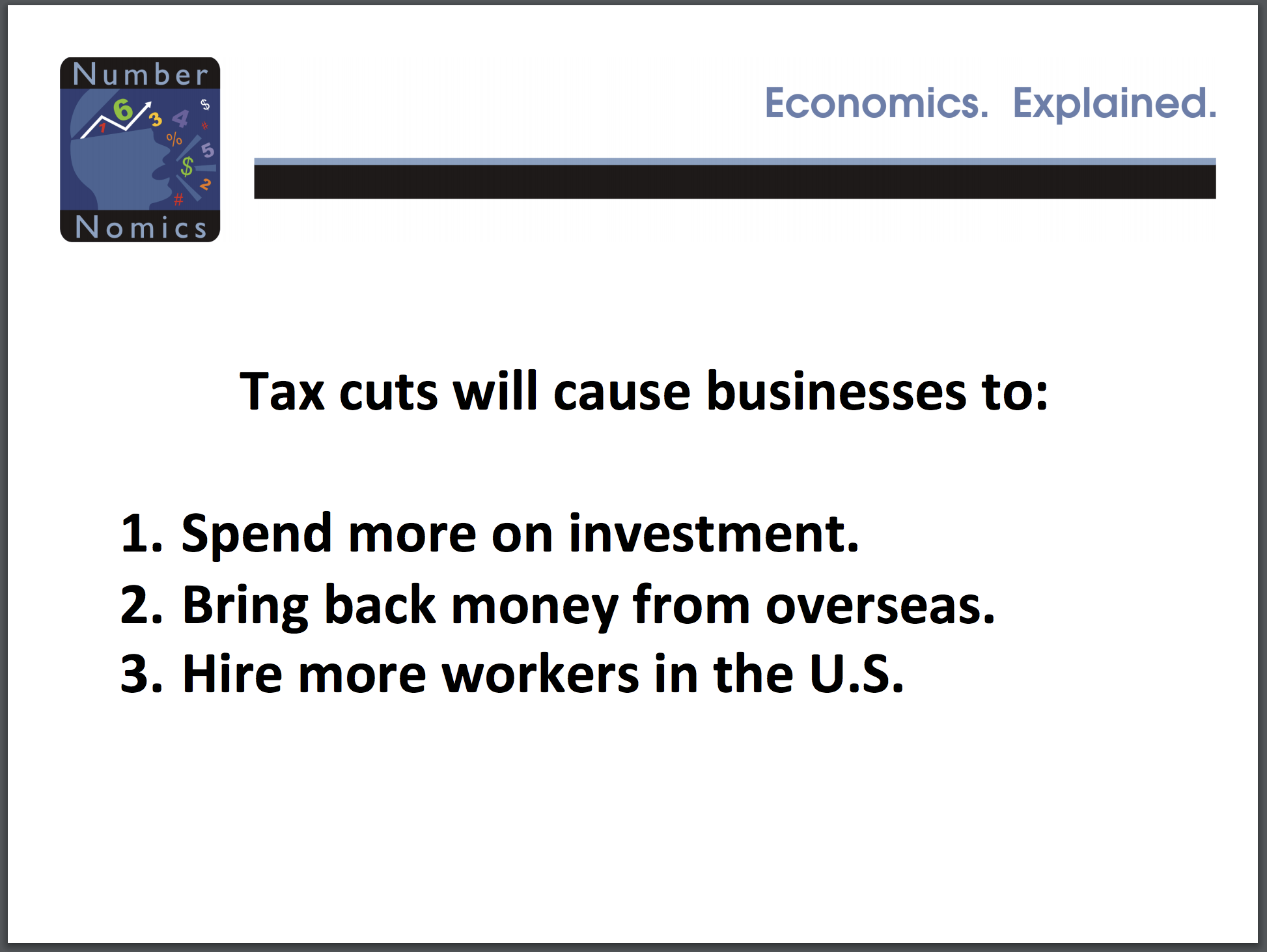 As companies spend more on investment, repatriate money (see Apple's recent announcement) and hire more workers, we can expect faster GDP growth: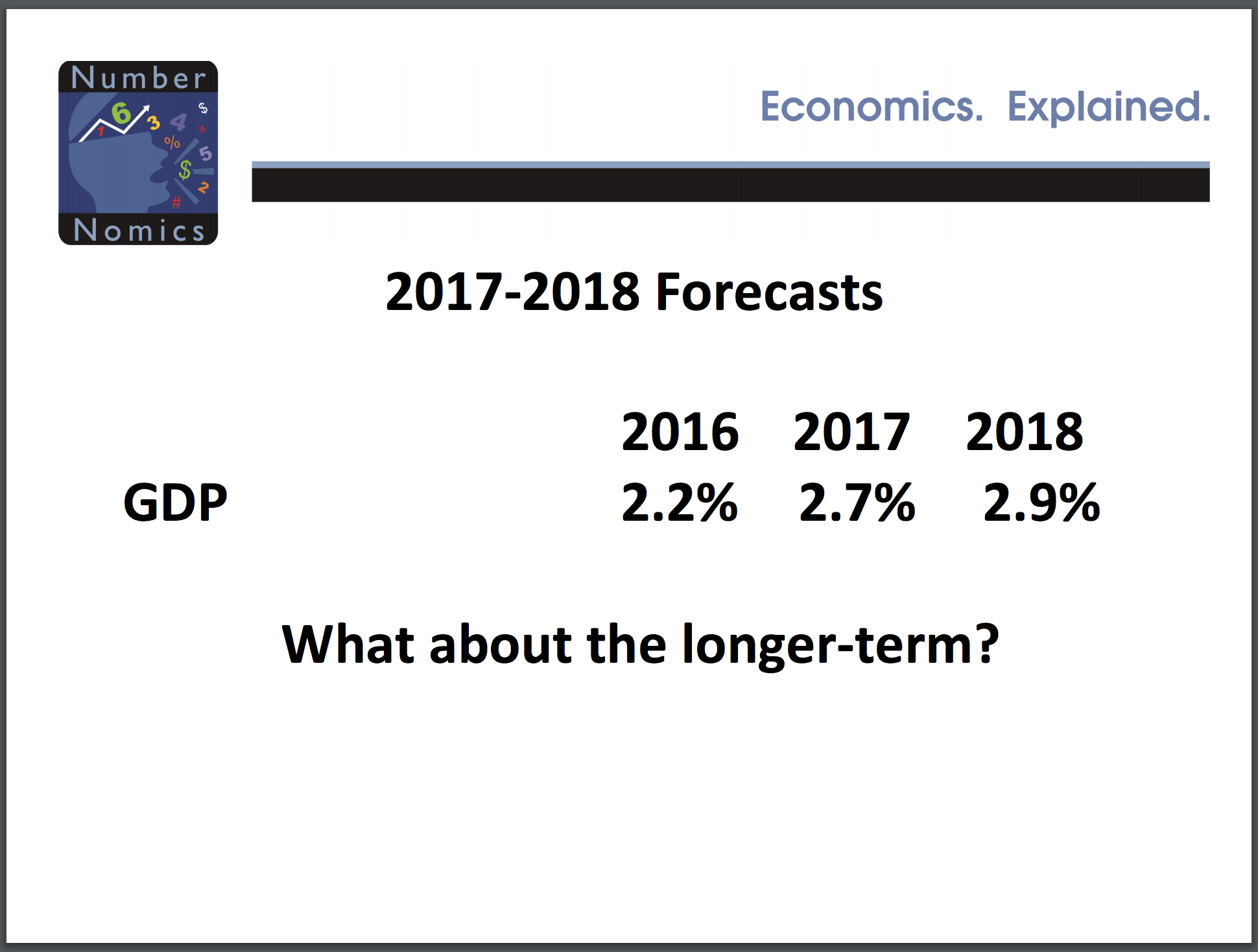 Baby Boomers aging out of the work force will reduce the labor rate, affecting GDP. Productivity can be spurred by investment to get GDP up closer to 3%: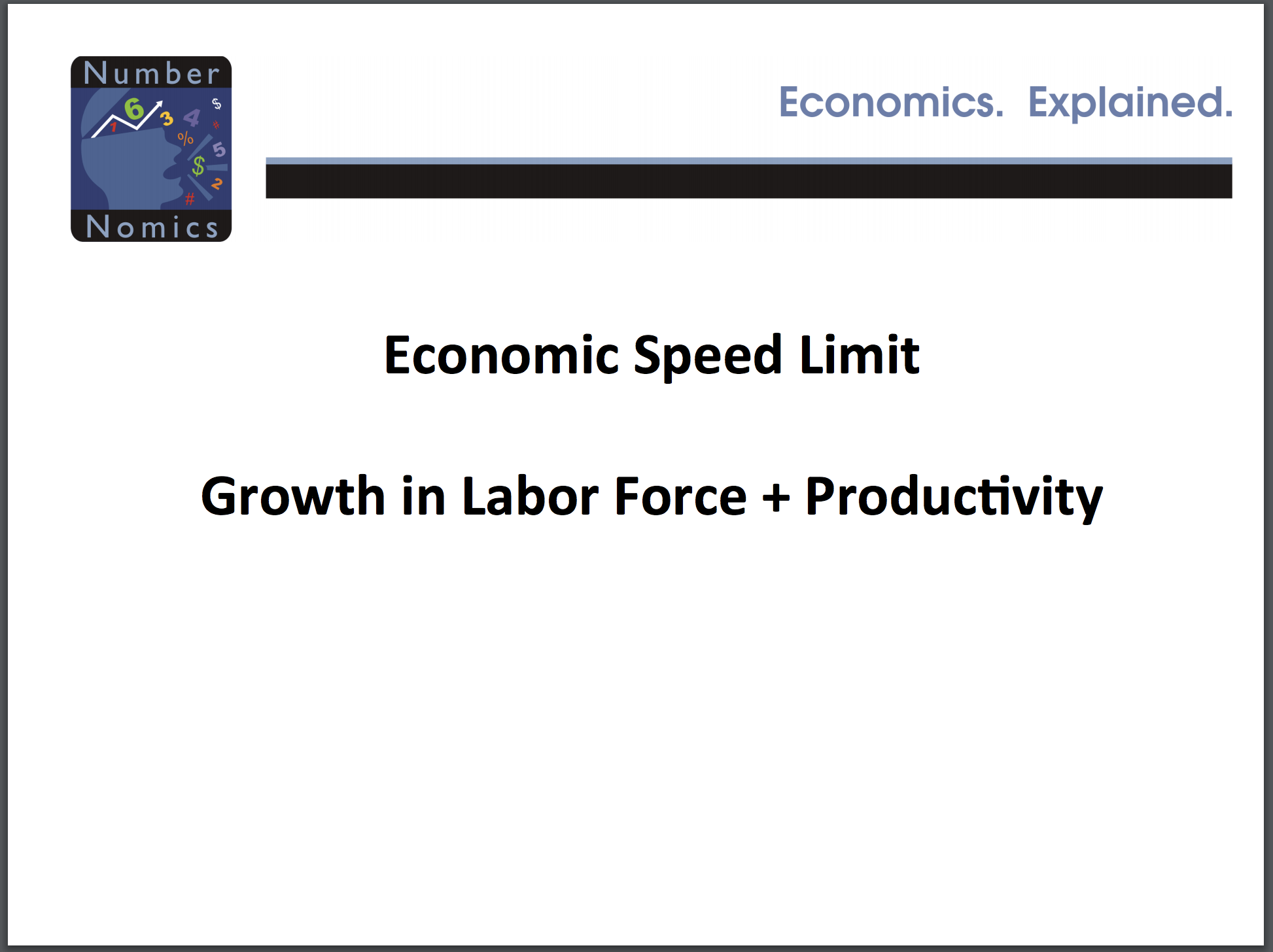 Growth is picking up around the globe due to US tax cuts, stimulative monetary policy in UK, Japan, Europe, and oil prices rebounding helping Canada, SA, Africa, OPEC: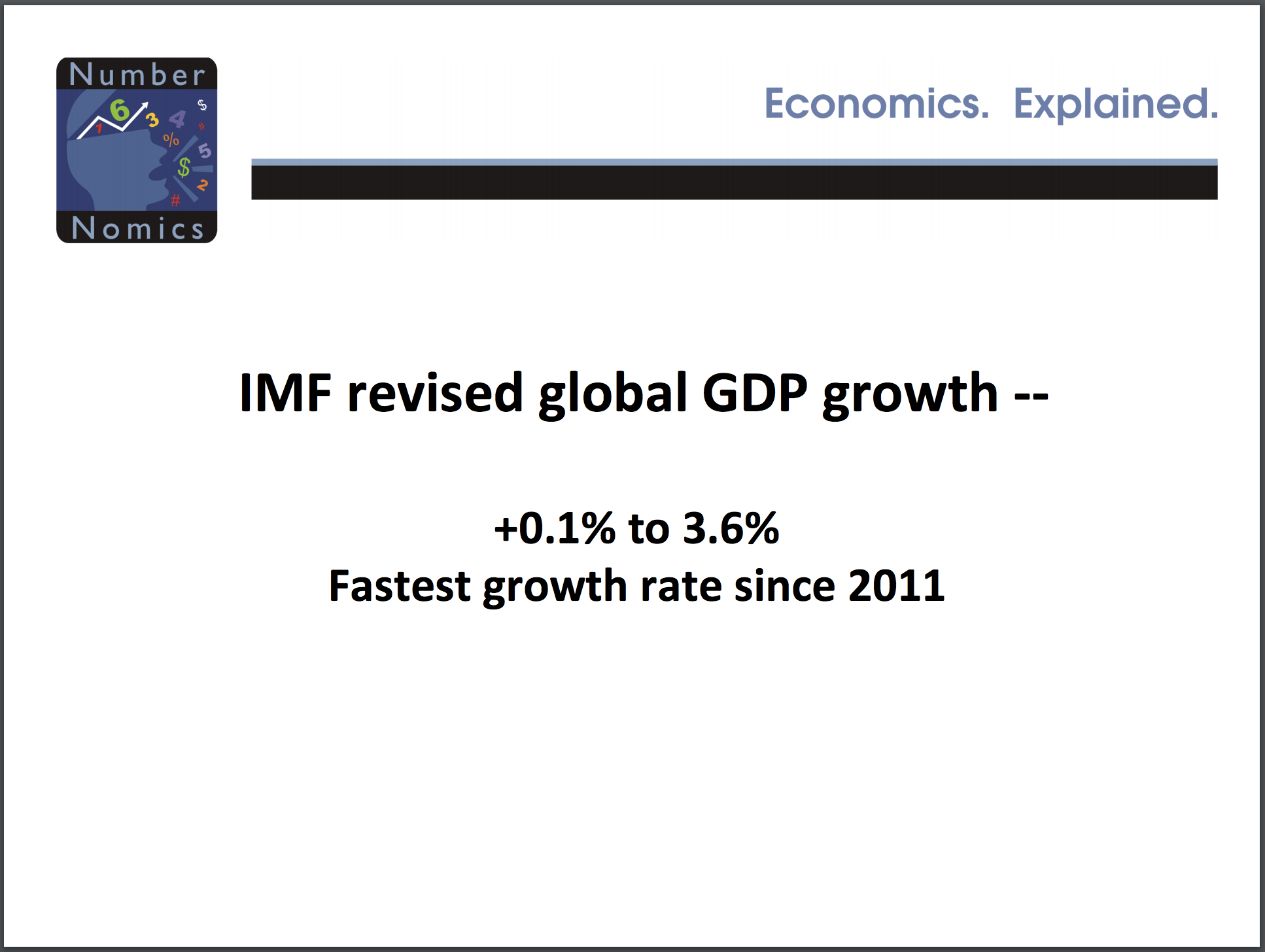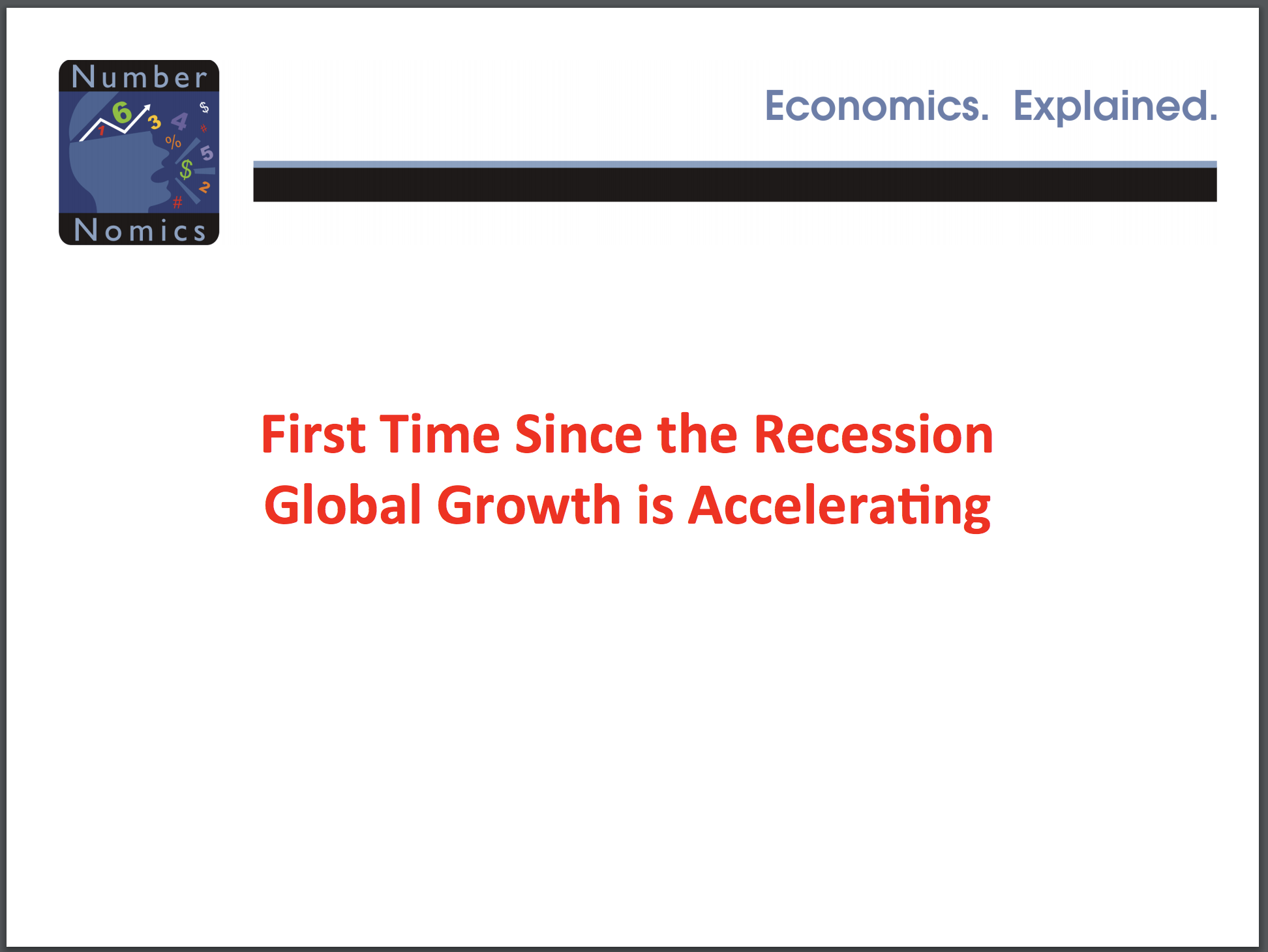 All this growth is spurring stock market around the world: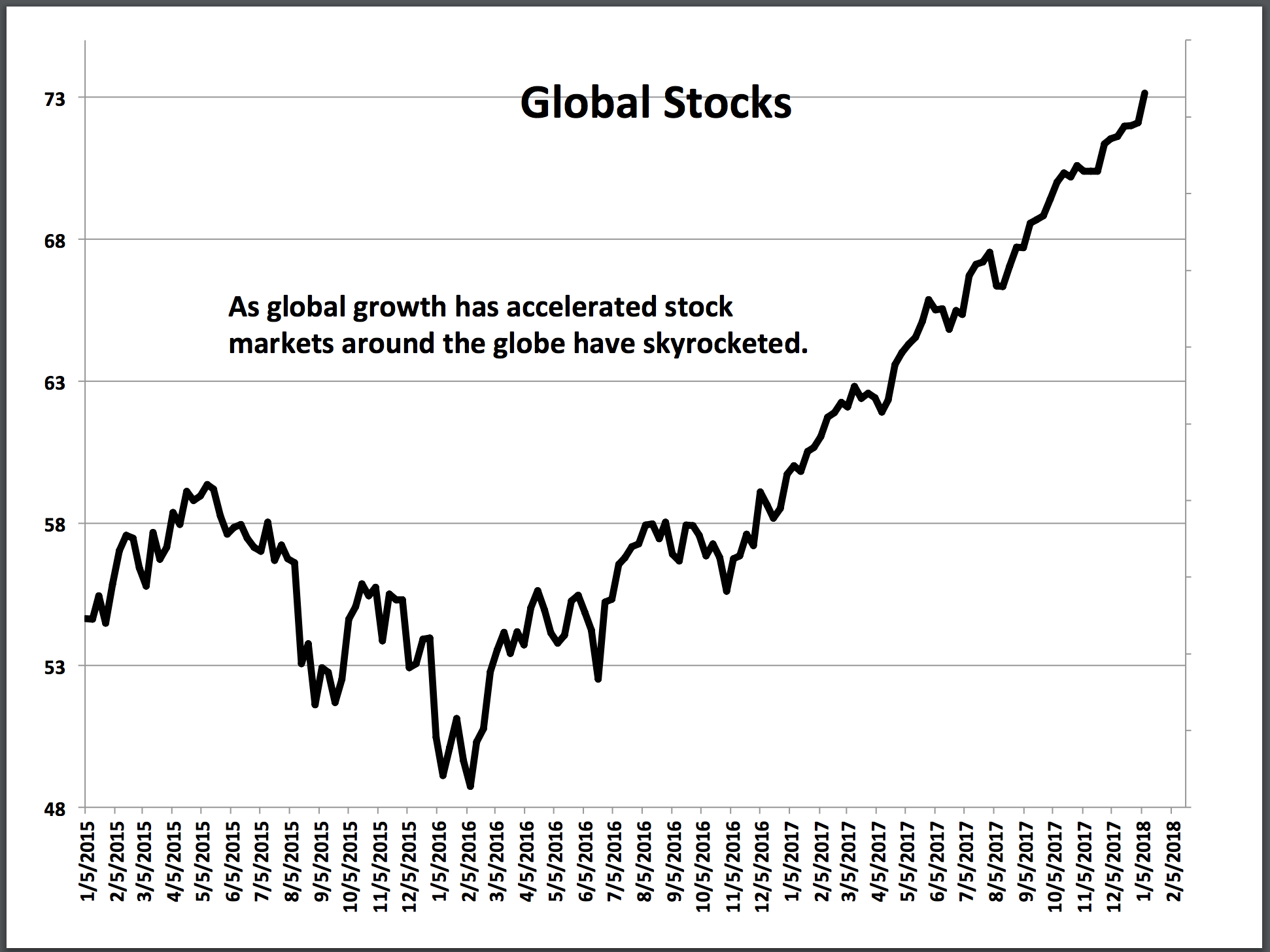 So what about Inflation? Advancements in technology will hold inflation in check and help workers be more productive: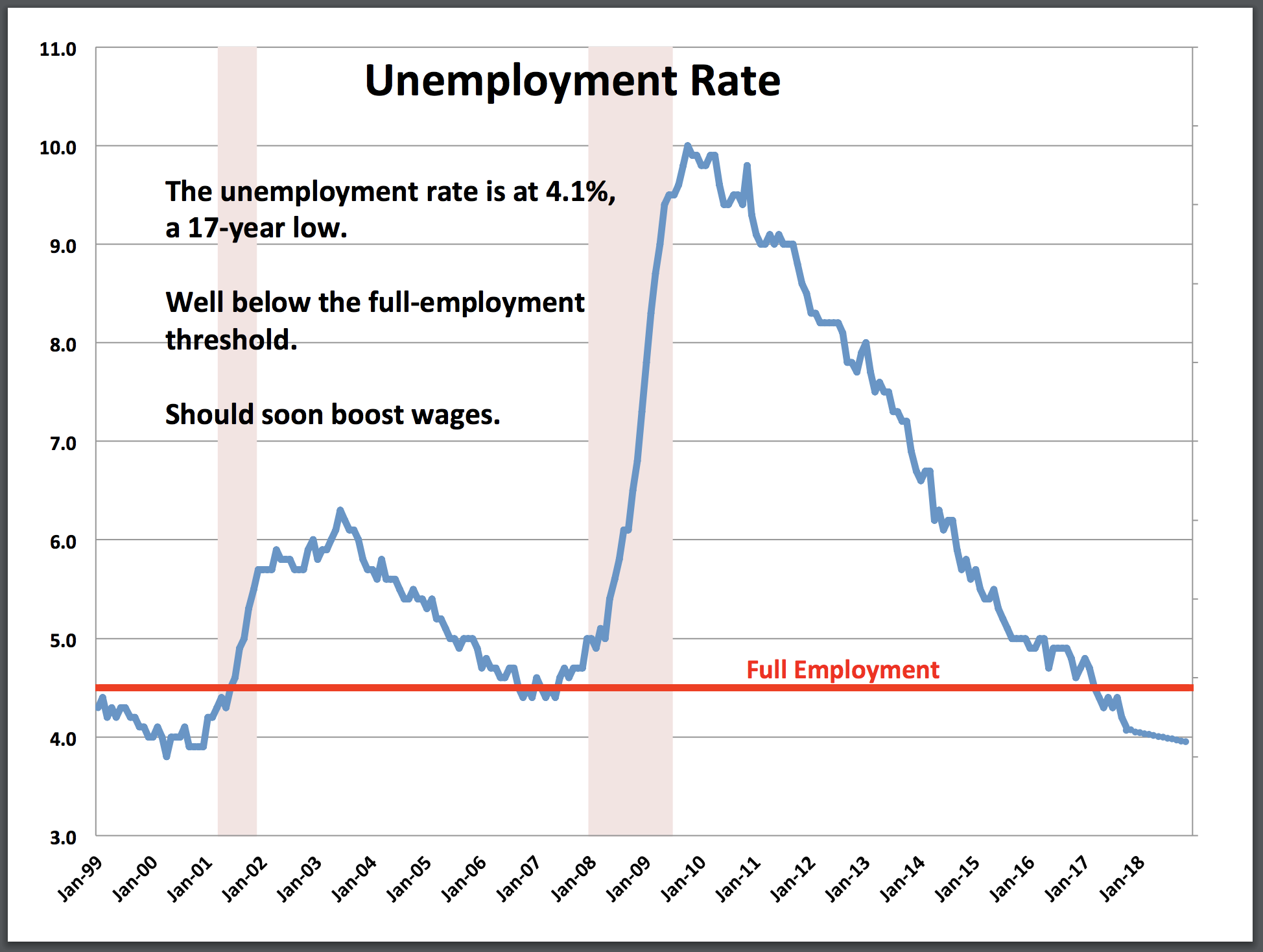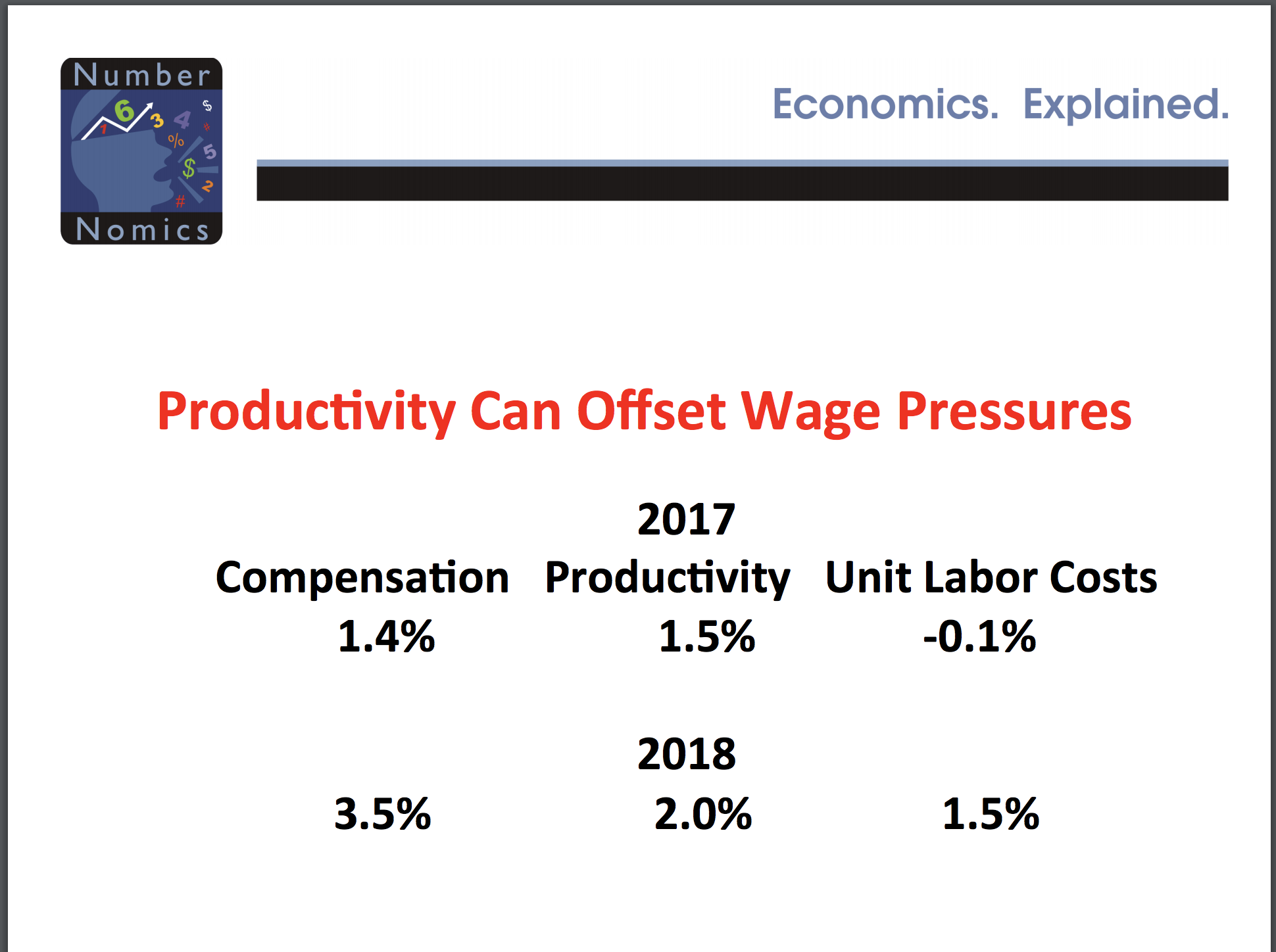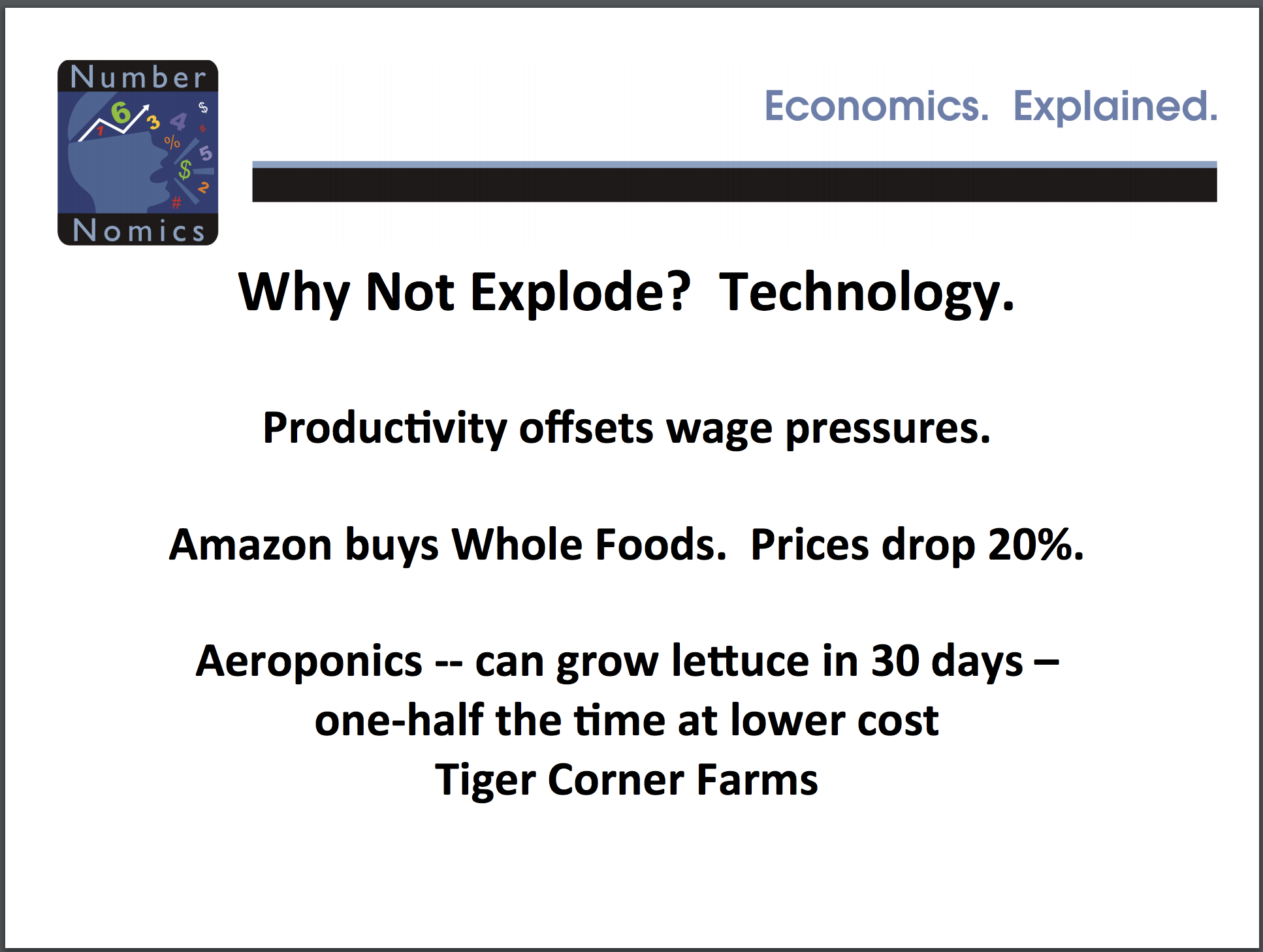 Funds rate not on schedule to hit 3% until 2020: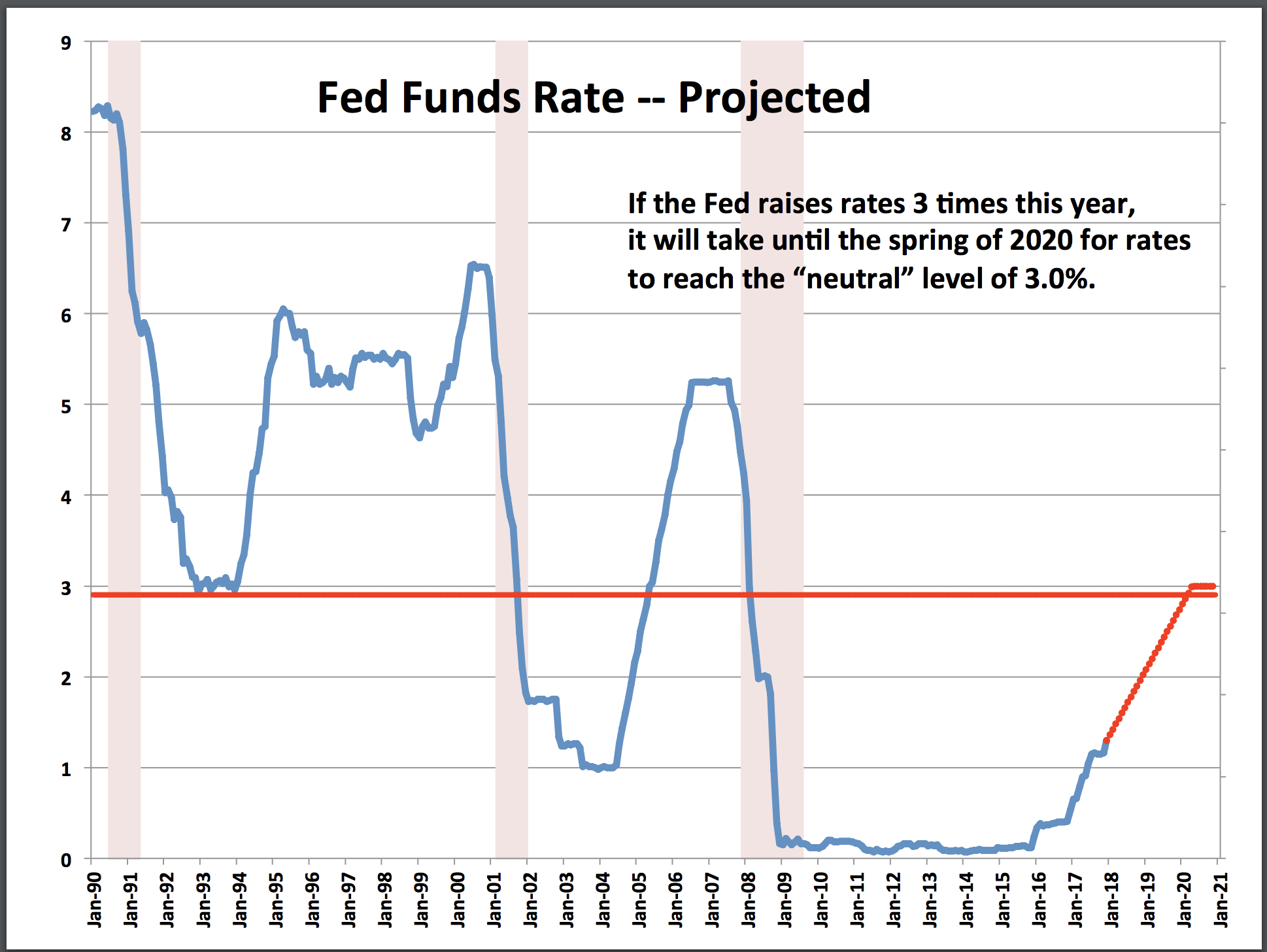 June 2019 will mark the longest expansion on record (prior record was the 1990s) . Are we due for another recession?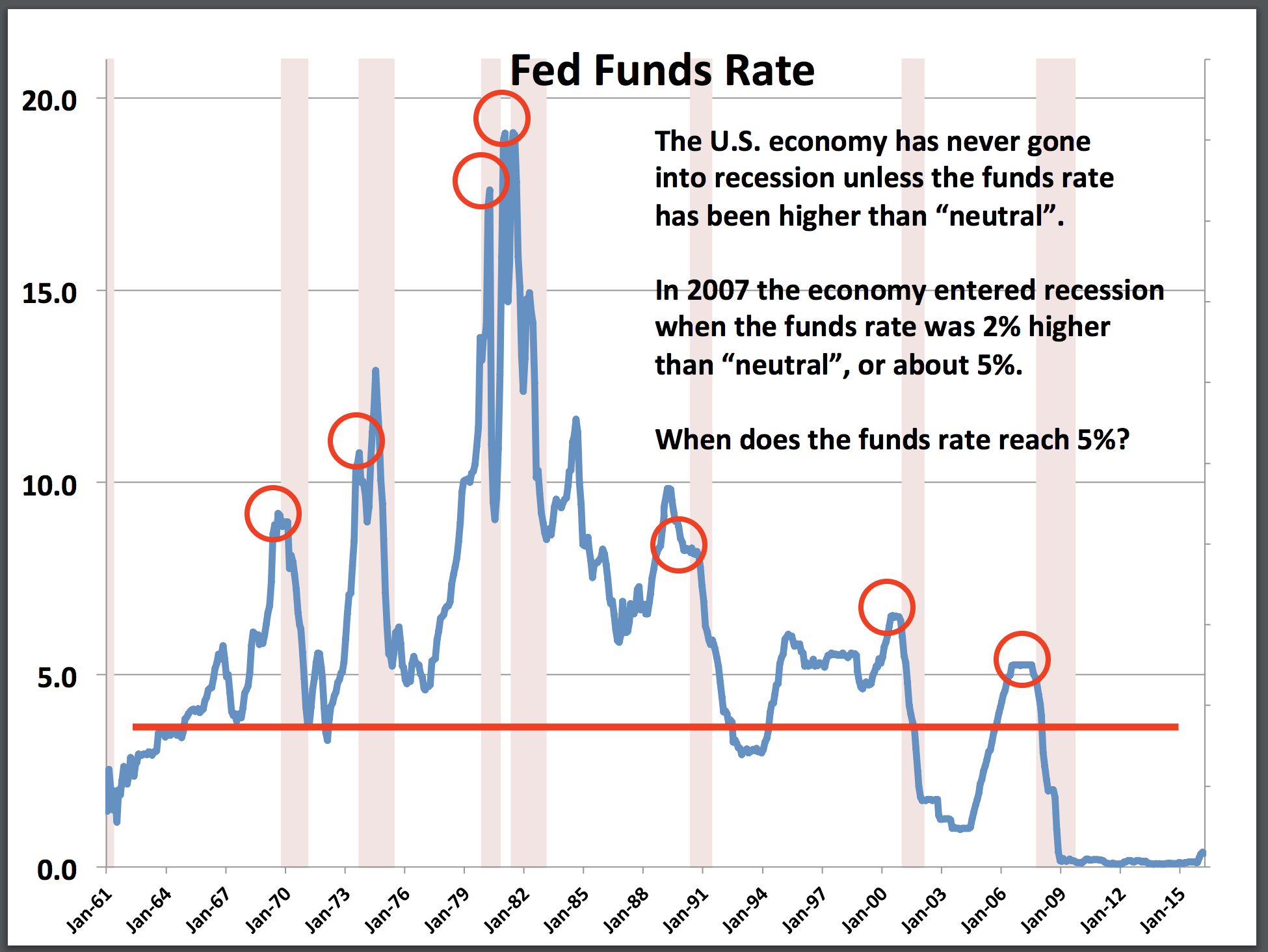 Barring a significant error in economic policy, probably no recession until 2022 or later: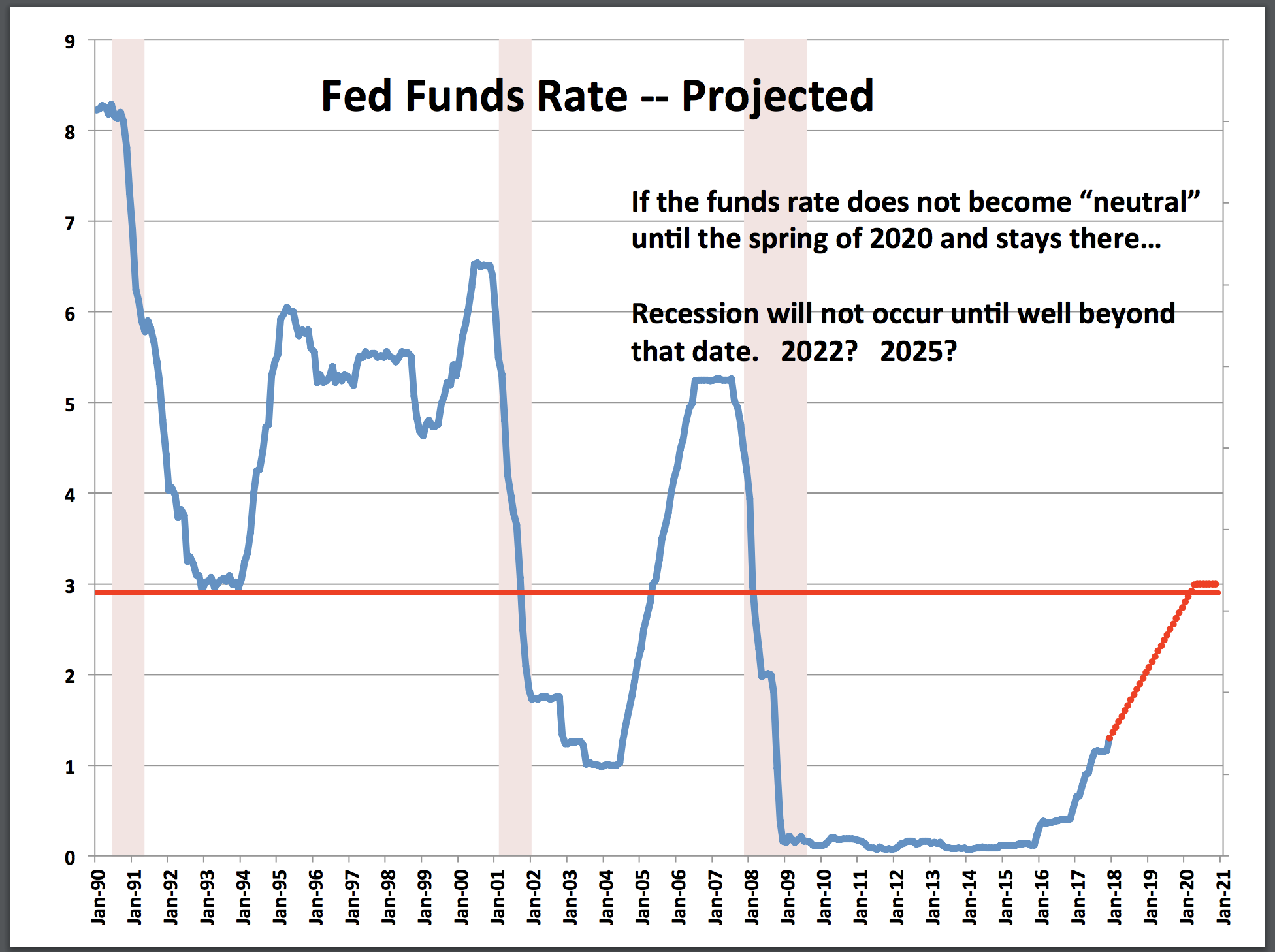 Here's a summary of Mr. Slifer's national economic outlook: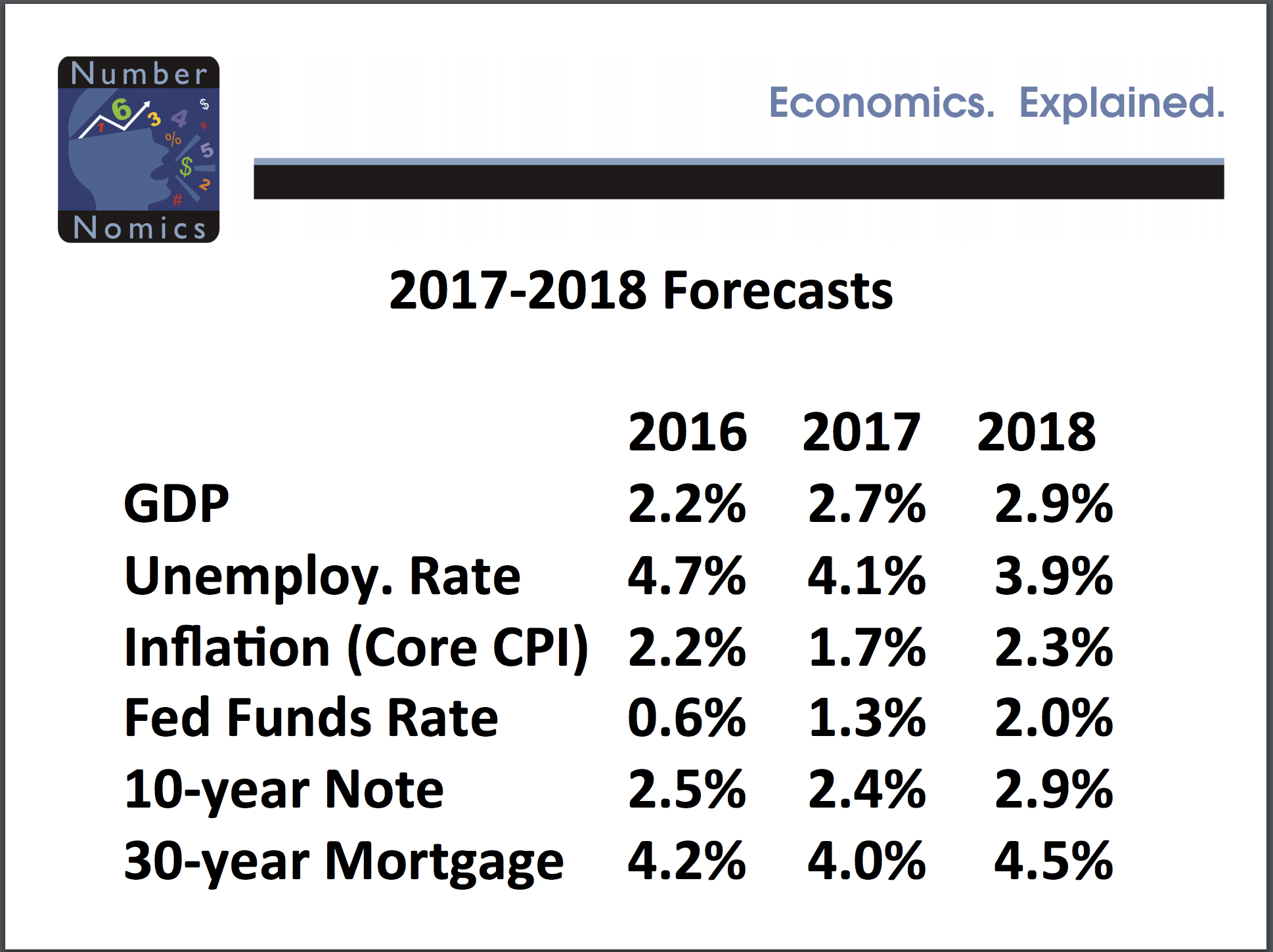 In short, 'The Boom Is Back' in 2018!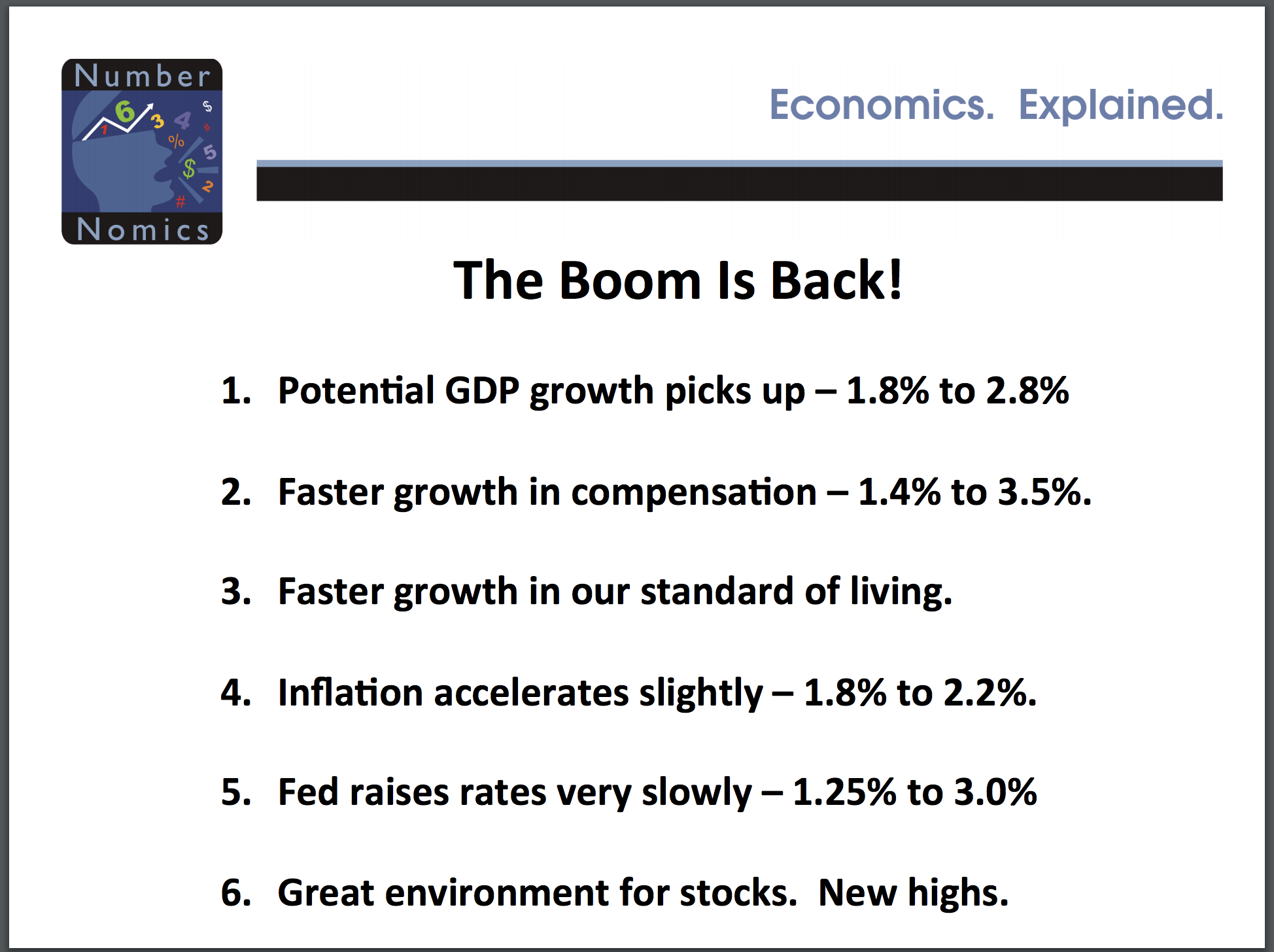 If you've made it this far, you would probably enjoy my summary of the Local Market Forecast for the Charleston area.
Click HERE!