Transformation: Before / After Staging
How we took an older family beach home and transformed it into a modern masterpiece.
The first time I walked through the Harvey Residence, I could tell right away that this home had seen some good times. This family home had clearly been loved and enjoyed often. The evidence was right there in front of me: family photos of now-adult children playing in the sand, catching fish in the surf, birthday parties on the deck, and more.
Furniture collected over the years as if 'take it to the beach house' was family mantra. The wine bar was stocked with dusty bottles. And cabinets were full of mixed dishes and coffee mugs commemorating every Father's Day, Mother's Day and road trip since 1995.
It's just human nature to hold on to things.
Check out these Before & After photos of a professionally staged home:
Less is more when it comes to staging
.
I often advise my clients: "When in doubt, take it out!" Proper staging will accentuate the size and flow of a room by careful placement of a moderate amount of furnishings.
Reduce knick-knacks & old photos on shelving and counters.
While these personal effects may be quite sentimental to you. they do nothing for the presentation of your home. It's critical that you de-personalize and declutter, leaving only a few tasteful accent pieces.
The kitchen is the most important room in the house.
So make sure yours shines! Start by paring down your non-matching extra dishes then organize what's left in the cabinets and drawers. Clear the counter tops of all appliances and random items. A coffee maker and a knife set or spice rack is about all you need for staging purposes. Hide everything else.
Bonus spaces can make or break a good home staging.
We tend to use these rooms as 'storage' for games, old furniture, exercise equipment, and toys. Clean it up and give the room a true purpose. You don't ever want the Buyers to wonder 'What is this room for?'
Keep it tidy and neat.
Besides the kitchen, a Master Bedroom is the toughest room to stage when you're still living in the home. Harken back to your childhood and remember to make your bed and put away your clothes EVERY DAY. You should probably go ahead and pack away your wedding portrait from 1978 too 😘
Now's the time to clean out your closet.
You're going to be packing it up for the move anyway, so get started. Today's Buyers want ample storage so we need to ensure the closet appears as large as possible. Organize your shoes, buy matching hangars and line up your shirts and pants by color. Leave as much empty space as you possibly can.
Spruce up your old furniture with fresh pillows and slipcovers.
Depending on the age, replacing old fans with new ones as well as old incandescent can lights with new LED's are worthwhile expenses with a big return on updating the look of a home. Artwork, greenery and a few accent pieces can really bring a together!
A Fresh Set of Eyes...
from a professional Stager or Realtor might help you reconfigure a room that has always worked well for your living situation but may not work for the average Buyer. Remember, you're shooting for BROAD APPEAL.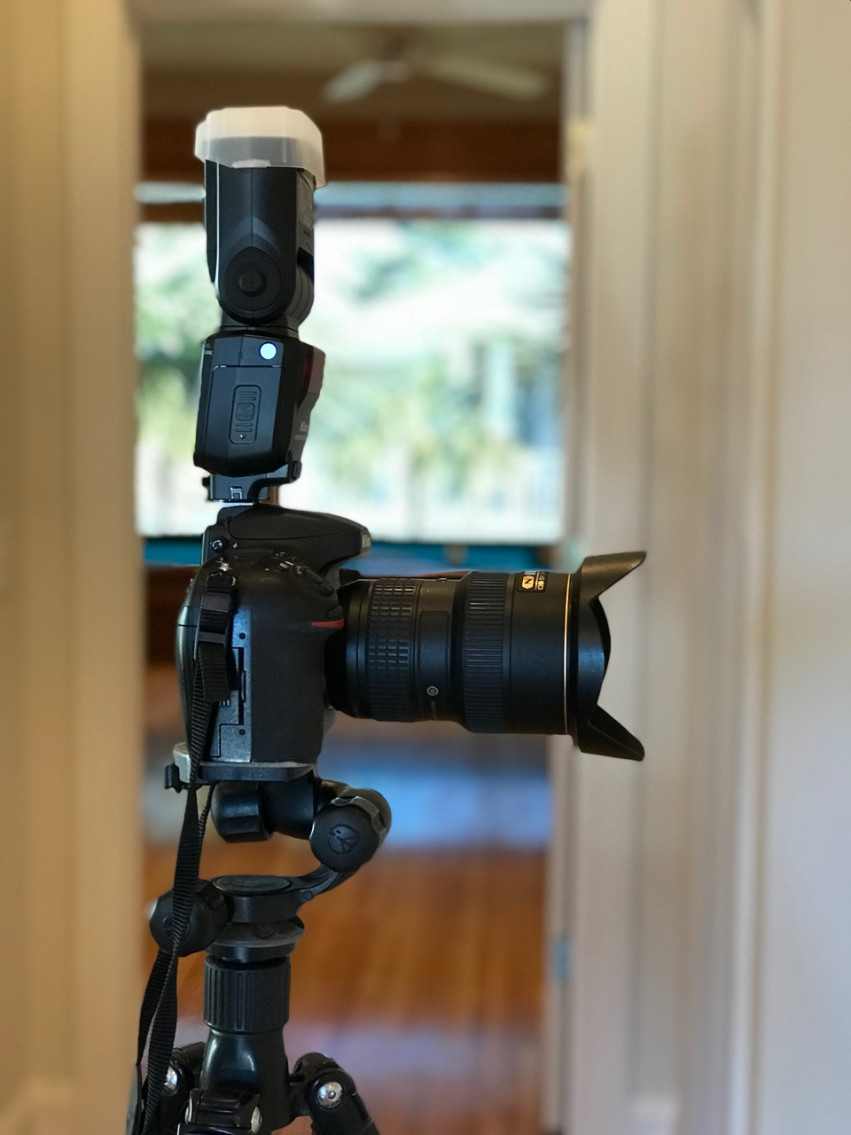 Beyond the visual, remember the other 4 senses:

Smell
Everyone's home has a unique aroma - some better than others. Take time to give your home a deep cleaning and invest in some quality candles or fragrances. Don't go overboard here - less is more. Also, avoid cooking foods that smell strongly.

Sound
Soothing music can be helpful in setting the tone for your showings. Pick a station on Pandora or your cable provider that is mellow, soft and instrumental.

Taste
Welcome prospective Buyers as guests in your home. Offer bottled water and perhaps a sweet treat like individual candies, mints or even fresh baked cookies!

Feel
Keep your home clean! Not just clean - spotless. Dust the HVAC returns and air registers, tops of shelves and furniture, ledges, and anywhere else you tend to 'overlook' when you're cleaning for yourself. Wipe down on counters and be sure there's no sand or dirt on the floor.