Ultimate Guide to Surf Fishing in Charleston, SC
We call it "Red October".
Big bull 'reds', also known as red drum, channel bass, spot tails, etc. are foraging the surf along the beaches fattening themselves up for the winter. In the winter months the water is clear and visibility is great for sight casting to schools of fish. The problem is they can be easily spooked and the colder temps tend to make the fish lethargic. However, Fall is a great time to hook into a monster fish while they're hungry and searching the turbulent coastal waters!
Surf fishing is a great outdoors activity for a number of reasons:
Anyone can do it. You don't need a boat to be effective. All you need is a rod & reel, some bait (cut mullet will do) and a beach.
The weather is beautiful. The cooler temps mean you can enjoy the outdoors without the stress of summer heat and without the summer beach crowds. Plus, the sunsets are most spectacular this time of year!
You never know what you'll get. Big reds are the target, but there's opportunity to catch shark, trout, flounder, and a variety of bass species .
It's relaxing. Once your lines are in the water and the rod is in the sand spike, sit back in your beach chair, pop a cold one, and chill. PRO TIP: hang a small bell on your rod tip in case you nod off!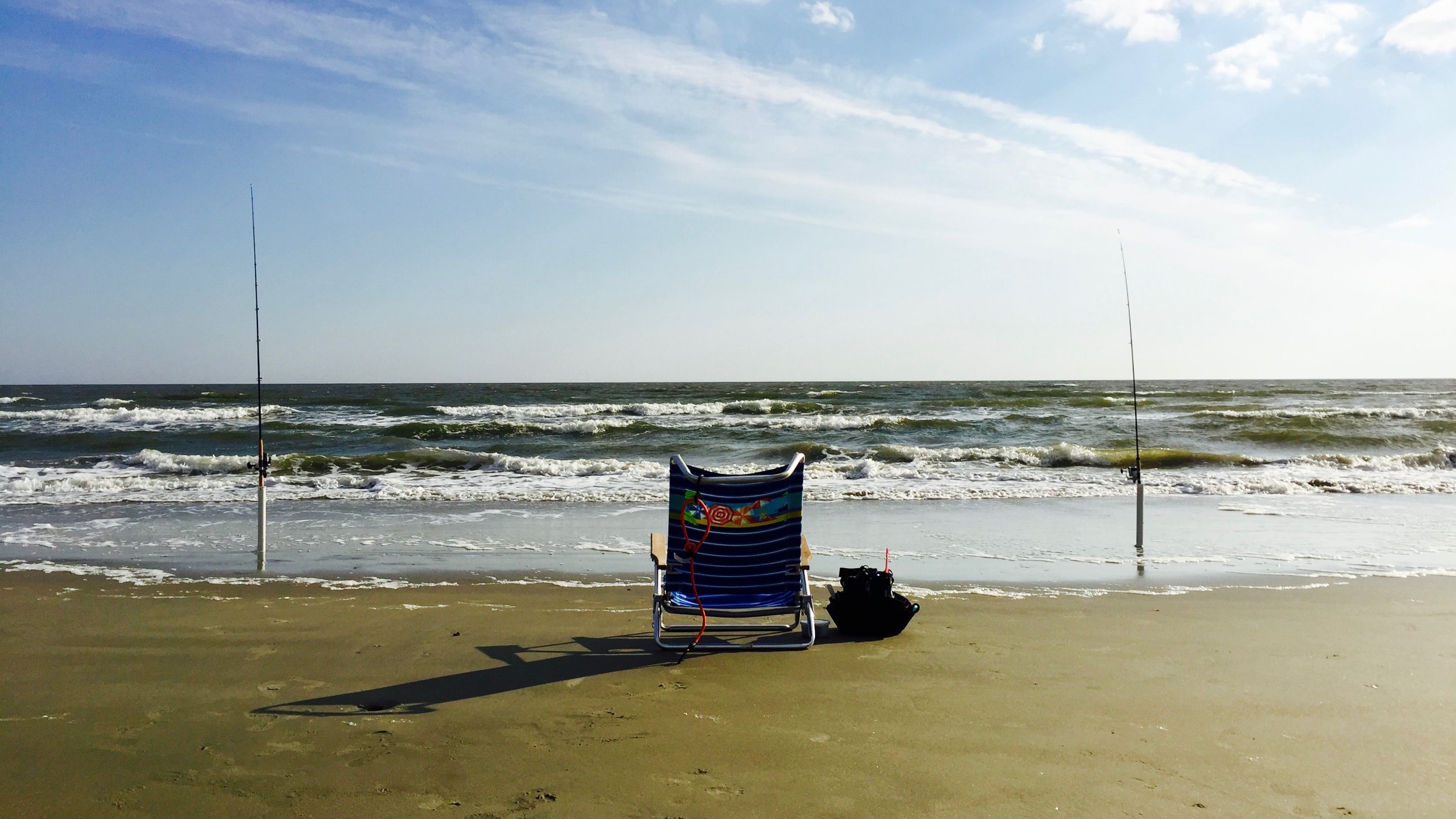 As we said earlier, just about anyone can do this. Sure the pro's may have some special techniques to teach you on a guided fishing trip (which we highly recommend). But here's the skinny on a proper surf fishing set up:
Sand spikes - PVC or metal spike that you can drive into the sand with a rod holder attached to it.
Rod and reel - longer rods allow you to cast further. A bait runner style reel is perfect for setting proper drag in the surf and current. Some reels even have a secondary drag which allows the fish to take the bait and run with it without fouling your line.
Fish finder rig - this is basically a lead weight (pyramid-style) attached to a sliding sleeve on your main line. The main line is connected to a leader line by a barrel swivel. Finally, a circle hook is attached to the terminal end of your leader. Circle hooks help increase your catch and release ratio.
Casting - don't bother trying to sling your bait out into the deep blue. It's called 'SURF' fishing for a reason. Place the bait right in the breakers and set the drag just tight enough so the current doesn't drag it down the beach.
Landing - chances are, you'll know when something big hits because the rod will almost double over. If you're using a larger circle hook, it's unlikely that a small fish will be hooked - but you never know. It's possible a flounder, trout or baby shark is on the line and raising ruckus. When it happens, be prepared to move up or down the beach without interfering with other beach goers. Always use proper etiquette and avoid fishing around swimmers!
Release - unless you are absolutely sure of DNR size regulations, it's best to release the fish to fight another day. Avoid taking the fish out of the water for an extended period of time. Try to avoid damaging the gills or throat of the fish when removing the hook. A long pair of pliers and a landing net are great tools.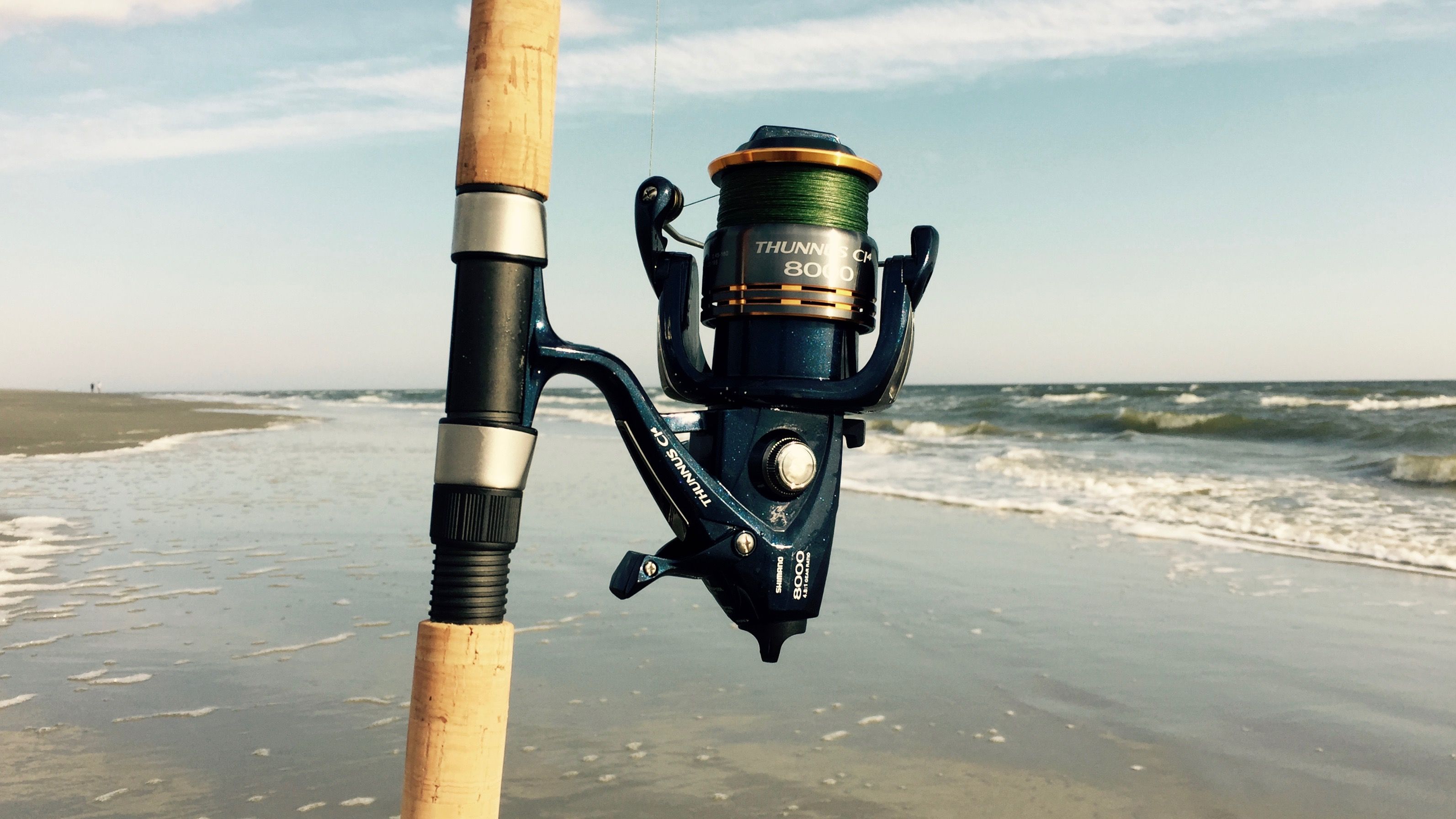 The best places to surf fish include inlets, piers, sand bars and anywhere you've noticed a channel cut into the sand at low tide. They call them 'channel bass' for a reason! Inlets are a source of moving water that pushed bait in/out with each tide so target species are likely to hang out looking for a meal there.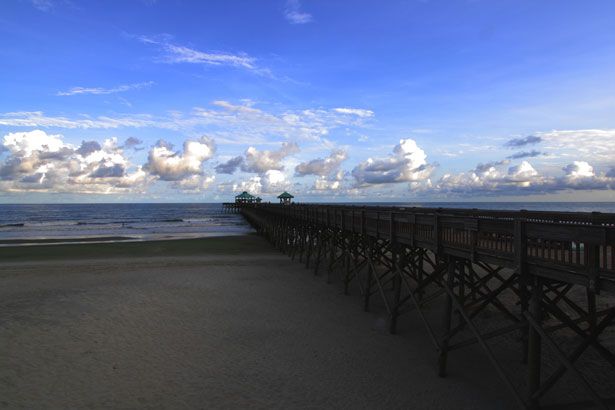 Piers are great structure for bait fish to hid around so naturally, target species will congregate there too. Great thing about piers is that you can fish from the pier OR from the beach next to one. Sand bars are great because the surf washes bait over them and larger fish can wait in the troughs to ambush.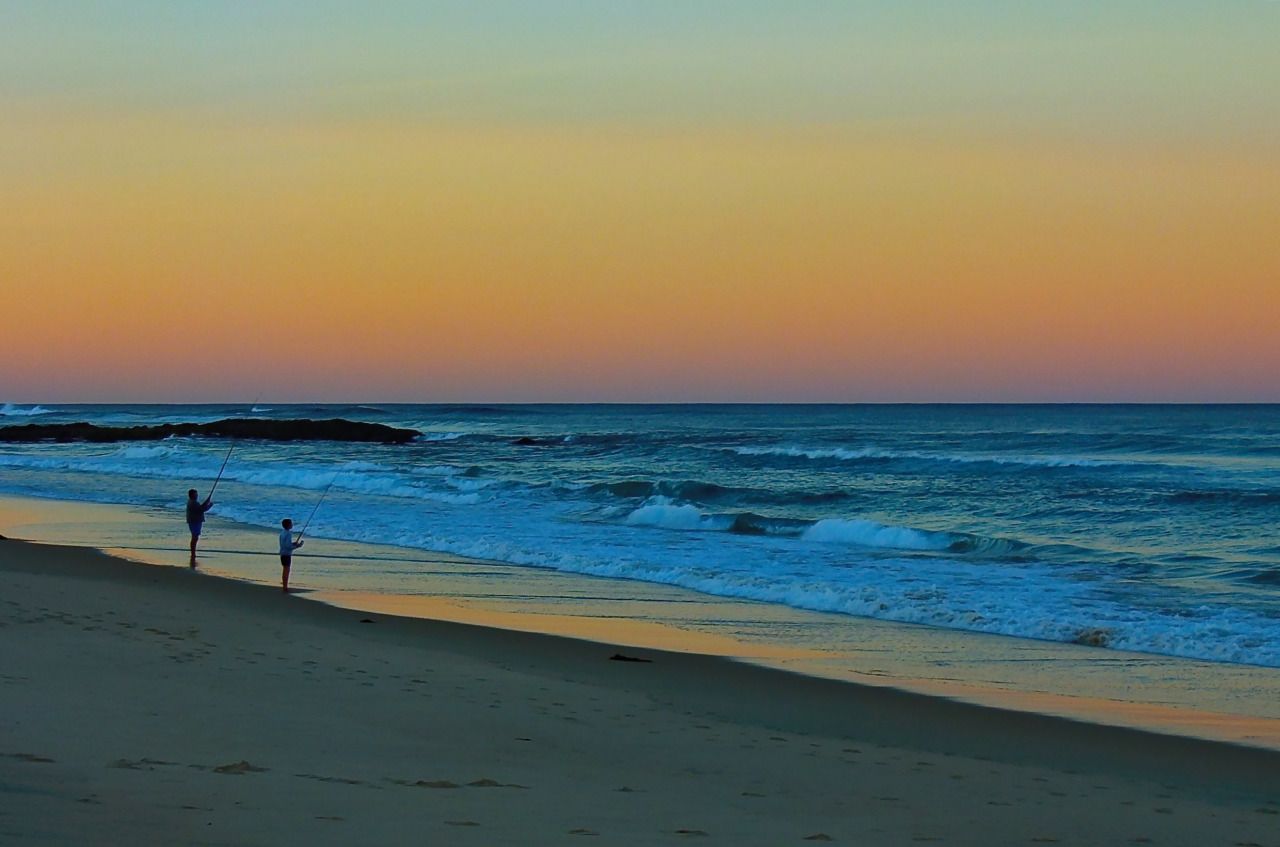 Just because it's 'red' October doesn't mean you can't catch other species. The trout bite this time of year is excellent too. Finding rock groins like the ones near Breach Inlet are excellent places to fish for trout and flounder. In the early morning and late evenings, dawn and dusk light is perfect for top water plugs around structure and grass for hungry trout.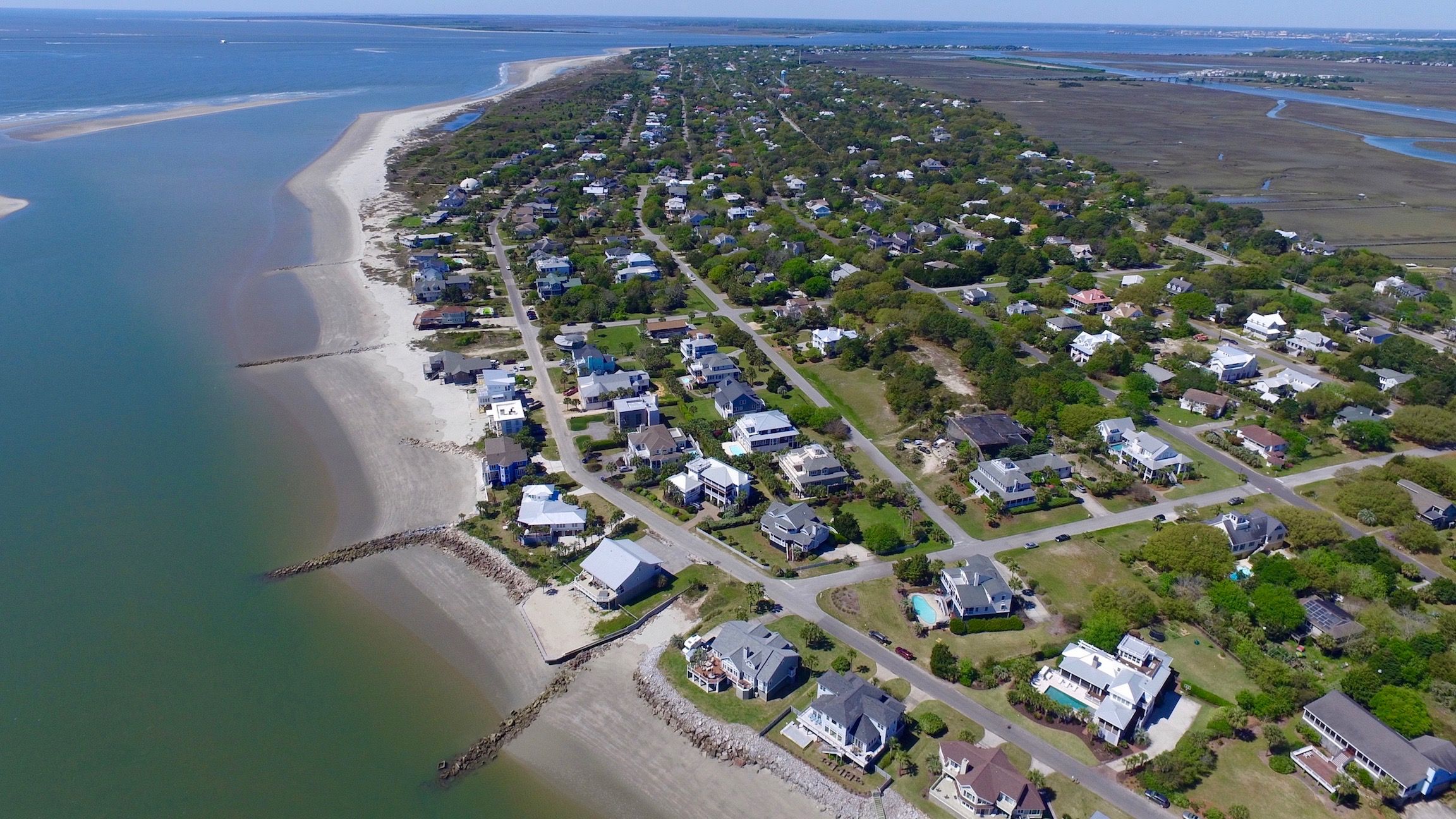 And the fish don't just start biting on October 1 and stop on Halloween! So don't be afraid to experiment with various times of the season, tides, and techniques. After all, the real joy is simply being outdoors and enjoying the beautiful Lowcountry!
Curious about what's out there?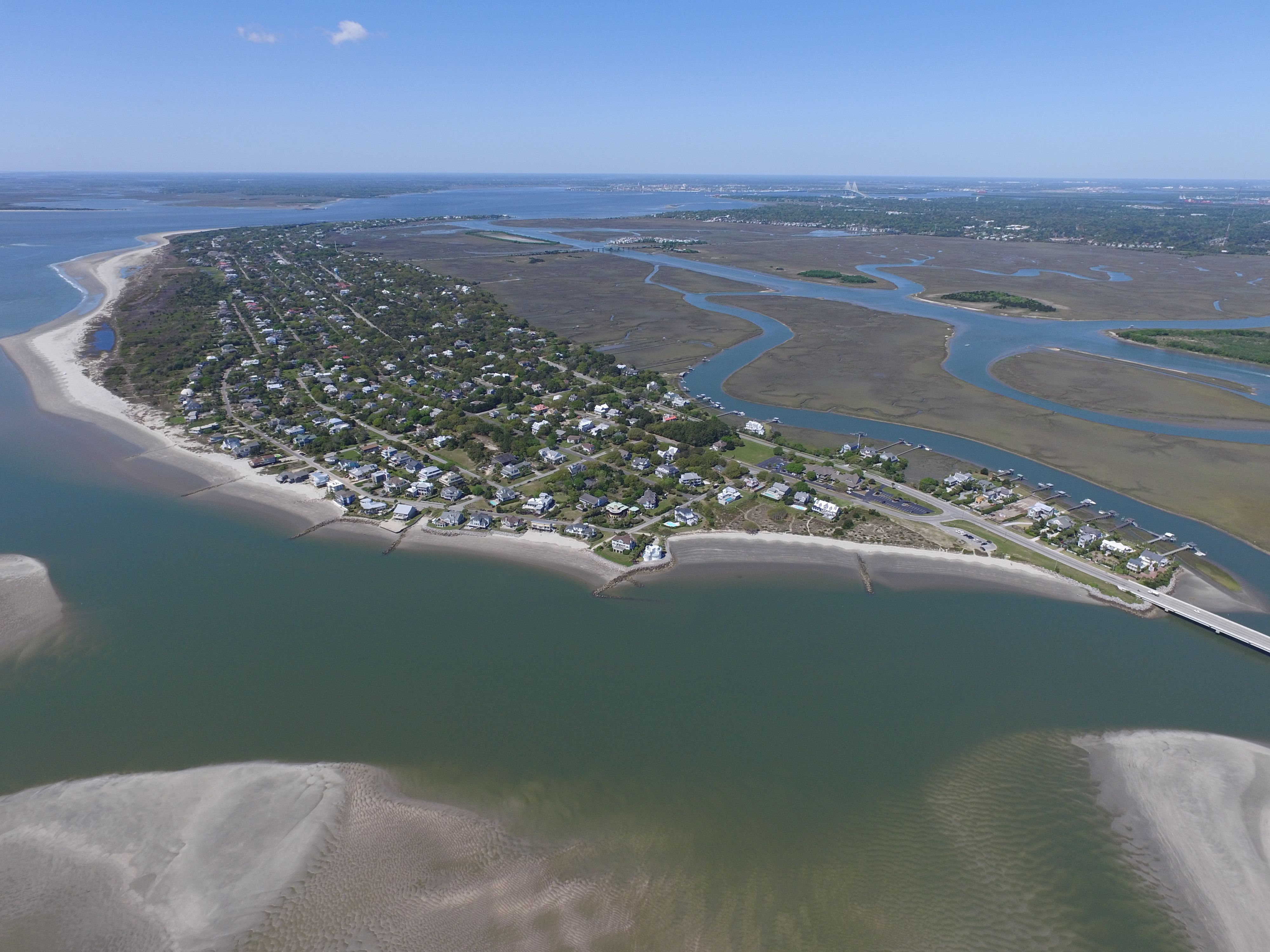 In a competitive market like S.I. you'll want a captain with local intel to find the best opportunities.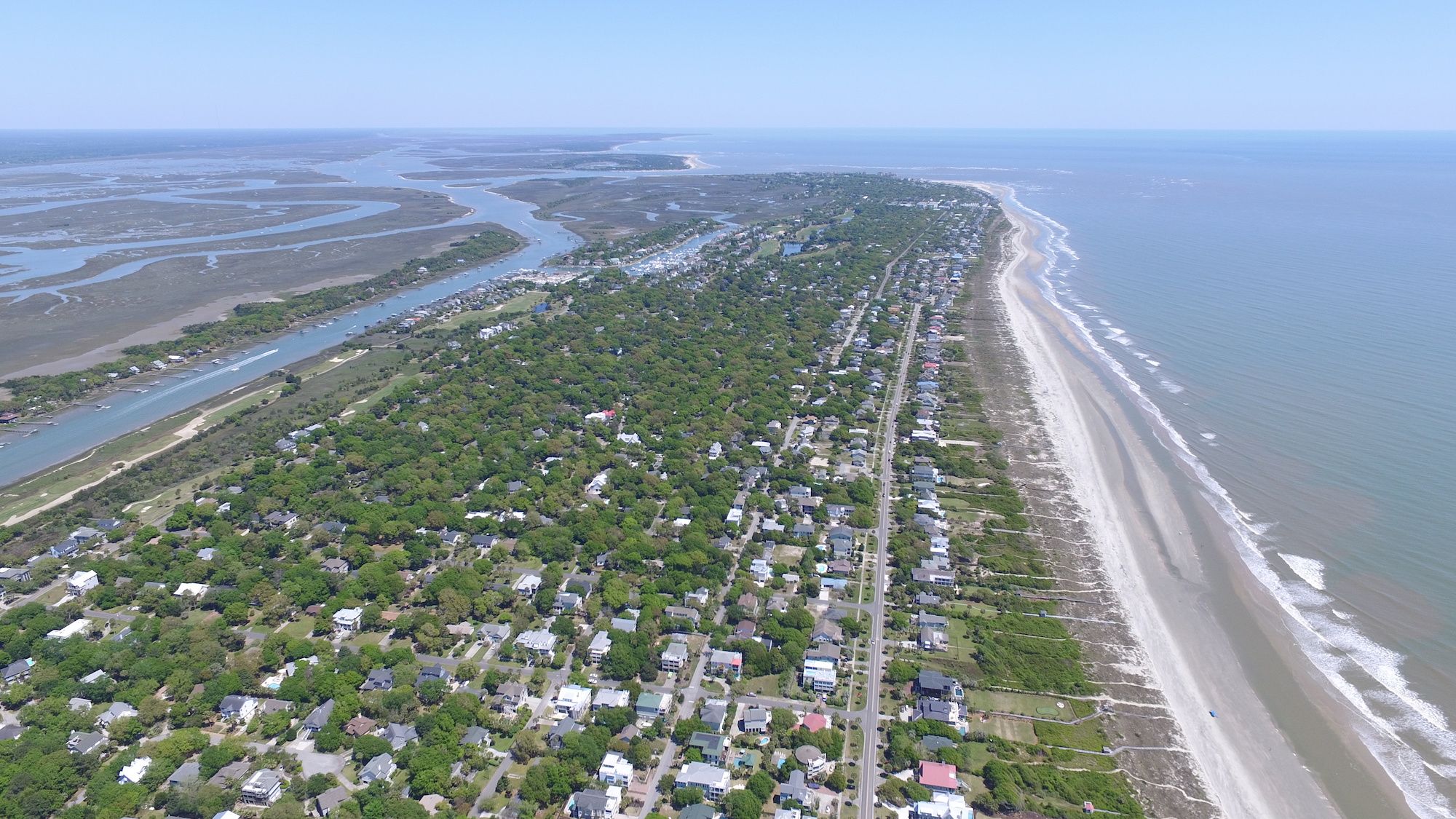 Matt DeAntonio will help you navigate the confusing waters of Charleston's real estate market.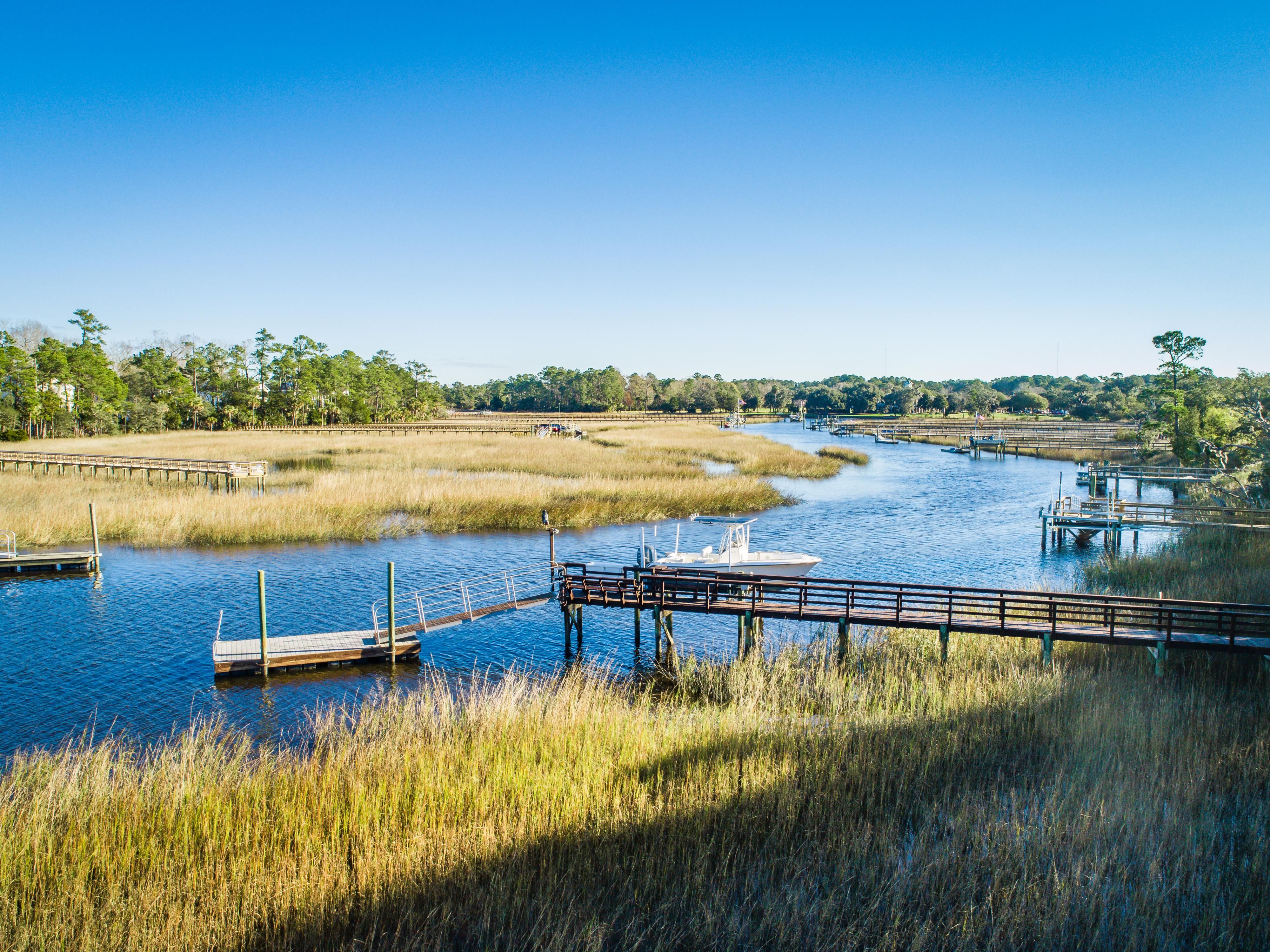 Work with a guide who knows the local waterways as well as the real estate market.